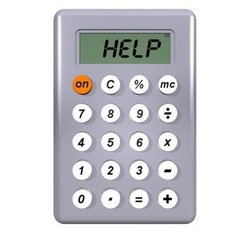 TurboTax Review vs. TaxCut from H&R Block Review
Austin, TX (Vocus) October 30, 2009
Gearing up for its second year of helping individuals and small businesses compare tax software companies, Tax-Compare.com features new content for the 2010 tax season. Now included on the website are the following pages: "2010 Tax Calendar," "Income Tax Checklist," "Business Tax Checklist," Common IRS Tax Penalties," Business Tax Software Products," "TurboTax Review vs. TaxCut from H&R Block Review" and "Desktop Tax Preparation Software vs. Online Tax Software." The new pages are expect to attract people who are new to tax software, as well as people who have used the software and want to stay up-to-date for the 2010 tax filing season.
Those who are still contemplating whether to use tax software can refer to the Desktop Tax Preparation Software vs. Online Tax Software page, which details key advantages of and differences between online versions and downloadable versions. As an example, online tax software allows you to access and work on your tax return from any computer, while the downloadable software does not. However, the downloadable versions allow more importing options and compatibility with other desktop accounting programs.
Over the next couple of months, Tax-Compare.com will feature reviews of several new products for individuals and small businesses that are cost-effective, easy-to-use, and include a free e-file, as well as update reviews of current tax software products, over the next couple of months. Tax-Compare.com reviews over two dozen 2009 tax software products from TurboTax, TaxAct, TaxCut and TaxBrain. Reviews cover customer service, import/transfer abilities, guarantees, supported features and deductions, investments federal and state pricing, and overall ease of use of the product.
A few of the newly added pages, such as the 2010 Tax Calendar, Common IRS Tax Penalties page, and the Income and Business Tax Checklists, are also meant to assist tax filers, even after they've selected an online tax software product, with keeping on schedule with the IRS. The deadlines are grouped into those for individuals, employers, corporations and S corporations, and partnerships or small businesses.
In addition to its reviews of personal tax software, a new page offers descriptions of new business tax software products. Among these products are TurboTax Business, TaxCut Online Office, TaxAct Home and Business and TaxBrain 1040 Premium. A few all-inclusive products also combine personal tax assistance with business tax support at a relatively low cost.
"Our website gives the growing number of users of tax software a way to compare the top products on price, capabilities, and compatibility with other programs, such as Quickbooks or GainsKeeper," says Tax-Compare developer Marshall Salinger. "Through extensive reviews and new tax resources, we try to give people, especially those who get a late start during tax season, the confidence to make a quick decision in favor of tax software."
For more information on tax software reviews and comparisons, please visit http://www.Tax-Compare.com .
###