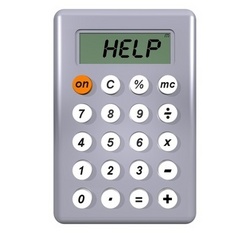 Just make sure that you're using a paid tax software product, rather than a free version
Austin, TX (Vocus) March 18, 2010
With less than a month to file their taxes, taxpayers have little time to waste in figuring out recent changes to tax laws and how life changes could affect the tax filing process. In anticipation of the April 15th tax deadline, Tax-Compare.com lists what's changed for 2009-2010 tax returns and details how key life changes can make a big impact on how people file their taxes.
Tax changes include several increases in tax credits, such as the increase in the Alternative Minimum Tax exemption to $46,700, $70,950 or $35,475, depending on whether you are single, married and filing jointly, or married and filing separately. Many of the tax changes benefit taxpayers and allow them to claim more credit or take a larger deduction on their tax return. For instance, the "Hope credit" for tuition has been replaced by a new credit of up to $2,500 per student per year, which now covers the cost of books and allows students to claim the credit for 4 years of post-secondary education (last year, students were limited to 2 years of claimed credit).
Tax-Compare also answers the top seven tax questions, which include common tax issues related to getting married or divorced, buying a house, having a baby, sending a child to college, retiring and having a loved one die. Tax-Compare recommends using 2009 tax software, which handles common life changes and automatically calculates any deductions or credits that can be taken.
"Just make sure that you're using a paid tax software product, rather than a free version," says Tax-Compare.com developer Koby Wong. "Usually the free version does not handle life changes."
In addition to its pages on common tax questions and tax changes, Tax-Compare.com offers reviews of top tax software products and helps users pick the right tax product. The site also calculates "My Price" for relevant products by asking a few short questions about your tax situation.
About Tax-Compare.com
Tax-Compare.com reviews the most current products from top tax software services on TaxAct.com, H&RBlock.com, CompleteTax.com and TurboTax.com. The web site was created in 2008 to consolidate information on tax software products, such as differences in price, add-ons, supported forms, customer support and other relevant data.
The main purpose of the site is to explain the pros and cons of each online tax software company and to help users calculate the total cost of filing their taxes before signing up for a service and/or encountering up-selling. Tax-Compare also features a robust Tax Resources page, which provides information on 2009-2010 Tax Deadlines, Last Minute Tax Filings, IRS Tax Forms and E-filing State Taxes. Tax-Compare.com has recently earned an accreditation from the Better Business Bureau.
For more information on income tax preparation software comparison and reviews, please visit http://www.Tax-Compare.com.
###