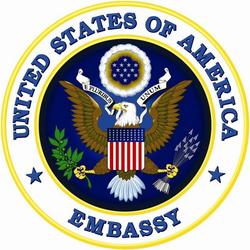 We recommend that Americans abroad use tax software products to help them file their taxes
Austin, TX (Vocus) June 11, 2010
Tax season may be over for most people, but another important tax deadlines is just around the corner. June 15th is the last day that U.S. citizens living abroad can file their taxes, unless they file for an extension. Anticipating the deadline, tax preparation software comparison and review website Tax-Compare.com has posted ten useful tips for filing your state and federal taxes when living in another country.
In 2006, the U.S. State Department estimated that close to six million Americans were living abroad. Even though Americans living abroad must pay income taxes in the country where they live and work, they must also file and pay state and federal income taxes to the U.S. Paying taxes while living overseas can be complicated, which is the reason the U.S. government automatically extends the filing deadline to June 15th.
"We recommend that Americans abroad use tax software products to help them file their taxes," says Tax-Compare.com developer Koby Wong. "The software can calculate your Foreign Earned Income Exclusion, handle deductions and provide tax support."
About Tax-Compare.com
Tax-Compare.com reviews the most current products from top tax software services on TurboTax, TaxAct, H&RBlock, and CompleteTax. The web site was created in 2008 to consolidate information on tax software products, such as differences in price, add-ons, supported forms, customer support and other relevant data.
The main purpose of the site is to explain the pros and cons of each online tax software company and to help users calculate the total cost of filing their taxes before signing up for a service and/or encountering up-selling. Tax-Compare also features a robust Tax Resources page, which provides information on 2009-2010 Tax Deadlines, Last Minute Tax Filings, IRS Tax Forms and E-filing State Taxes. Tax-Compare.com has recently earned an accreditation from the Better Business Bureau.
For more information on using tax software from TaxAct, TurboTax and other top brands to file your taxes abroad, please visit http://www.Tax-Compare.com.
##