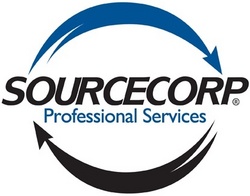 FORT WORTH, Texas (PRWEB) October 3, 2008
Energy Efficient Commercial Building Tax Deduction
Extended through December 31, 2013. Section 179D(a) is a deduction for commercial building owners whose buildings meet certain energy standards. The deduction is as much as $1.80 per square foot for buildings that achieve a 50 percent energy savings target. Before claiming the deduction, the owner must obtain written certification from a professional engineer not related to the company using approved software that the required energy savings will be achieved.
Research and Development Tax Credit
The R&D tax credit was extended for two years through December 31, 2009. If you are involved in developing new products/processes, improving existing products, creating more reliable products, developing prototypes, design tools/jigs/molds/dies, apply for patents, testing new concepts, investment in manufacturing process activity, developing new technology or employ outside consultants and/or contractors to do any of these activities, you may qualify for the R&D Tax Credit.
About SourceCorp Professional Services
Celebrating our 25th year in business, SourceCorp Professional Services is the leading provider of R&D Tax Credit Studies, Energy Efficient Commercial Building Tax Deductions, Cost Segregation Studies, and LIFO Accounting in the U.S. SourceCorp serves many of the nation's most prominent CPA firms, Associations, and Fortune 1000 companies. For more information or for a FREE analysis to see what your benefit would be, please visit: http://www.SourceCorpTax.com