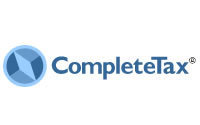 Taxpayers are looking for every deduction they can get to put more money back in their pockets. Partnering with CharityDeductions.com helps ensure that CompleteTax users get more for their donations, get a greater deduction, and get an even bigger refund
Riverwoods, IL & San Luis Obispo, CA (Vocus) December 10, 2009
Today CompleteTax® and CharityDeductions.com™ announced a new partnership that will give taxpayers a simple and accurate way to maximize their charitable contributions deduction and reduce their taxes. Taxpayers will now be able to accurately determine and easily import fair market values of donated items from CharityDeductions.com's vast database directly into their CompleteTax return, increasing the value of their tax deduction, and getting a greater refund.
"CharityDeductions.com is a natural complement to CompleteTax," said Gary Lundberg, CompleteTax product management director. "Especially in this tough economy, taxpayers are looking for every deduction they can get to put more money back in their pockets. Partnering with CharityDeductions.com helps ensure that CompleteTax users get more for their donations, get a greater deduction, and get an even bigger refund."
"We're excited about our new partnership with CompleteTax," said Doug Sawyer, co-owner of CharityDeductions.com. "Our simple software interface makes it easy for customers to find values for items they donate and maximize their charitable tax deduction. Existing CharityDeductions.com customers will be able to import data for charitable contributions they've recorded throughout the year right into CompleteTax with a click of a button. It's a win-win for customers of both companies."
As the IRS steps up scrutiny of donated item values, users of CompleteTax and CharityDeductions.com can breathe easy knowing that they've maximized the value of their charity donations using a proven method. Though the IRS allows deducting the fair market values of donated items to charity, taxpayers often use conservative or inaccurate estimates -- potentially cheating themselves out of a bigger refund or drawing questions from the IRS. CharityDeductions.com uses data from millions of successful eBay® auctions to calculate legitimate fair market values of donated items -- including clothing donations, sports equipment, electronics and hundreds of other eBay item categories -- to determine defensible donation values for income tax purposes.
"Each year, millions of taxpayers end up with a smaller refund or pay more in taxes than they should by undervaluing their donations," explained David Anderson, co-owner of CharityDeductions.com. "Using CharityDeductions.com as part of CompleteTax, they'll have the assurance they're reporting the greatest value for their donated items and getting their taxes done right."
Starting December 18, 2009, CompleteTax users will be able to easily import their 2009 charitable contribution values from CharityDeductions.com and speed their tax return preparation. These values will also be maintained for their tax records.
About CharityDeductions.com
CharityDeductions.com was established in 2003 as the first web-based valuation software for charitable donations. It provides thousands of fair market values for charitable donations as well as tracking and organizing charitable money and mileage contributions. The San Luis Obispo, Calif.-based company has made extensive use of customer feedback and a philosophy of 'continuous improvement' to develop a software application trusted by thousands of taxpayers each year. It is co-owned by David K. Anderson and Doug Sawyer.
About CompleteTax
CompleteTax (http://www.CompleteTax.com ), an online tax preparation and e-filing service for the do-it-yourself taxpayer, is the smart, simple solution for people who want to get their taxes done quickly, easily and accurately and maximize their tax refund. CompleteTax offers comprehensive resources for preparing and e-filing both federal and state income tax returns. CompleteTax is developed by CCH, a Wolters Kluwer business (CCHGroup.com), a leading provider of tax, accounting and audit information, software and services. Wolters Kluwer is a leading global information services and publishing company (http://www.wolterskluwer.com ).
###