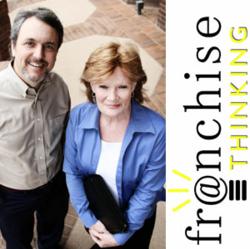 Previous tax experience isn't required... the call is free.
(PRWEB) September 02, 2011
Franchise Thinking is conducting an upcoming conference call for investors interested in tax franchises Tuesday, September 6th at 5pm Eastern time. The call is meant for anyone who is interested in learning from an industry leader about the details of obtaining and operating a tax preparation franchise.
According to Dr. KB Massingill, president of Franchise Thinking "There is a lot of interest in tax franchises at the moment, because there is still time for a person to get trained and set up in time for the 2011 tax season. Much of the money that is made in tax preparation services occurs during the first three months of the year, which is motivation for potential investors to be ready for the seasonal activity."
Previous tax experience isn't required according to Massingill and many franchise owners keep their current jobs when they first get started. "There aren't that many business opportunities of significance that will allow you to participate without a full time commitment, but some tax franchises encourage new franchisees consider their own immediate employment needs into the equation," Massingill said.
There is no cost or obligation to participating in the conference call, but attendees need to be registered in advance. Anyone interested in joining the call should register at http://franchisethinking.com/tax_franchise_conference_call/.
Tax franchises are often looking for potential franchisees who:
1) Want to own their own business
2) Are interested in owning multiple units by growing the business over time
3) Are willing to follow a proven system to succeed
4) Are able and willing to hire and manage multiple employees.
The conference call would be good for anyone considering any franchise opportunity, as many of the questions and answers relate in a general way to franchise ownership.
# # #