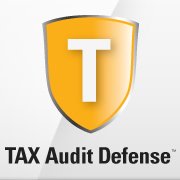 There is a real need for a dedicated suite of pre-paid Tax Audit Defense services. The IRS has placed much more reliance on advances in technology to extract more money from taxpayers
Encino, CA (PRWEB) January 16, 2013
For the nearly 16,000,000 Americans who will get a computer-generated letter from the IRS this year questioning their 2012 income tax returns, professional and affordable help has arrived. Tax Audit Defense (TAD) is a full-service tax representation firm that makes expert tax audit defense accessible and affordable through its new membership programs.
Millions of taxpayers at all income levels receive computer-generated letters from the IRS questioning and challenging items on their tax returns. Many letters are trying to assess additional tax. All the letters require a prompt response. Answering any IRS challenge can be time-consuming and daunting.
Co-founder Michael Kane says: "We see an increasing need for Tax Audit Defense for the 99%. Aided by advancements in technology, the IRS and state income tax authorities can be more aggressive with more taxpayers at all income levels. There are over 100 different kinds of computer-generated form letters designed to extract more money from taxpayers on short deadlines. Frustrated consumers wait an average of 17 minutes when they call the phone numbers listed on these IRS notices; and a third of the callers can't reach a representative at all. Worse, some receive incorrect information. And although the IRS is ever quicker on the trigger to propose additional tax assessments, the agency still has not processed half of the taxpayer responses from last year. Tax Audit Defense is a pre-paid membership program that economically handles income tax audit issues, professionally. Better yet: we communicate and meet with the IRS for our members, so they don't have to. We step into the taxpayer's shoes."
TAD is a specialty professional practice, focusing on the very narrow area of taxpayer representation before the Examination Division of the IRS and state income tax agencies. TAD's sister company, Tax Resolution Services, Co. (TRS), the nation's leading tax negotiation and mediation firm, focuses its practice representing taxpayers before the Collection Division of the IRS. By aiming the best expertise on narrow focal points, the two companies bring to taxpayers the best obtainable outcomes in income tax audits and collection matters.
"There is a real need for a dedicated suite of pre-paid Tax Audit Defense services," says co-founder Michael Rozbruch. "The IRS has placed much more reliance on advances in technology to extract more money from taxpayers. Through 15 years and over 14,000 cases of 'in-the-trenches' experience, we have learned and perfected delivery of expert client audit representation before the IRS and State tax authorities." Rozbruch is also the CEO and Founder of Tax Resolution Services, Co.
"Practice before the Examination Division of the IRS is a very specialized, narrow practice that very few accountants do every day as their only business, states Brian Compton, Co-founder. For our audit defense teams, it is all they do. Our audit defense teams defend and settle more income tax audits in a month than your accountant is likely to see in his or her professional career. Tax Audit Defense team members handle all aspects of any tax challenge, and reduce their client's anxiety and stress dealing and speaking directly with federal and state income tax agencies."
Tax Audit Defense offers membership plans protecting one or multiple year tax returns, at varying price levels and with payments structured either as a monthly subscription or one-time payment. TAD's audit defense teams issue every appropriate defense promptly when a TAD member notifies TAD that they have received an official notice from an income tax authority.
Tax Audit Defense membership plans are available to taxpayers preparing their tax returns with TaxACT®, one of the country's largest do-it-yourself online income tax filing providers. The most complete free tax solution for everyone, http://www.TaxACT.com and through TAD's own site at: http://www.TaxAuditDefense.com
About Tax Audit Defense (TAD)
Tax Audit Defense, is a full service tax audit representation company serving individual taxpayers, Corporations, associations, and small businesses before the Examination Division of the IRS and state income tax authorities. To find out more about how Tax Audit Defense can help, visit TaxAuditDefense.com or call (800) 410-2425. (Tax Audit Defense is the dba for National Audit Defense – Direct LLC.)