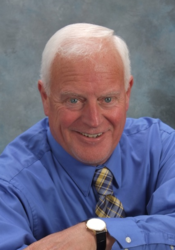 Gary knows sales tax processing from both sides —what works for businesses as well as the states.
Seattle, WA (PRWEB) June 27, 2013
FedTax, home of the free sales tax management service TaxCloud, today announced the appointment of Gary Centlivre as Vice President of Midwest Operations and Outreach. Mr. Centlivre brings more than twenty years of experience as a state revenue official to the role.
"We're honored that Gary is joining our growing team to ensure no online retailer will find it difficult to collect sales tax," said R. David L. Campbell, FedTax Chief Executive Officer. "And as we expand our efforts into the states where TaxCloud is not yet certified, his knowledge, experience, and relationships will be invaluable."
Mr. Centlivre served for over twenty years at the Kansas Department of Revenue, where he was instrumental in the formation of the Electronic Services Bureau and directed a continuous effort to provide efficient electronic payment and tax return filing services and applications. In 2003, he received the e.Gov Solutions Center Trailblazer Award for innovations in online tax reporting. Mr. Centlivre has also served as a technology advisor to the Streamlined Sales and Use Tax Agreement and was chair of the Streamlined Sales Tax Certification Committee from 2006 to 2013.
"I'm happy to be joining an exciting, fast-growing company that works to serve both businesses and states," said Mr. Centlivre. "TaxCloud meets a real need in the marketplace for a free, easy-to-use sales tax service, and I'm looking forward to helping bring that service to a wider audience."
Mr. Centlivre will be working closely with Joan Wagnon, FedTax Executive Vice President. "Gary knows tax processing from both sides—what works for businesses as well as the states," said Ms. Wagnon. "His electronic processing unit in the Kansas Department of Revenue has continued to set records for customer service, accuracy, and efficiency. He will bring that same orientation to customer service and accuracy to FedTax. We are delighted to have him join the team."
The Marketplace Fairness Act, which passed the U.S. Senate in May with an overwhelming majority, will make it possible for states to require online retailers to collect sales tax. The bill also mandates that states provide free sales tax software for retailers and test and certify that software. FedTax, whose sales tax management service, TaxCloud, has already been certified by twenty-four states, is working closely with states to make sure collecting sales tax is easy for online retailers.
About FedTax
FedTax, the home of TaxCloud, was founded in Seattle in 2008 to offer online businesses a free and easy way to calculate and collect sales tax. Today over 3,000 retailers use TaxCloud to manage sales tax.