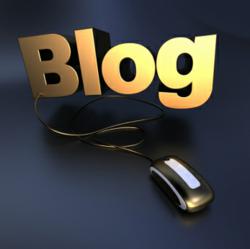 TaxConnections Worldwide Tax Blogs Provides Ideas On Tax Deductions
La Jolla, CA (PRWEB) May 02, 2013
TaxConnections, a niche authority site for tax professionals, announced today significant expansion and growth of the Worldwide Tax Blogs platform. With tax professional members from sixty-five countries, TaxConnections currently hosts tax bloggers who write about a multitude of tax topics around the globe. TaxConnections built the Worldwide Tax Blogs platform to encourage tax professionals to provide free tax advice and knowledge online. The emerging tax blog site has consistently grown each month with more than 200 blog posts submitted by tax experts so far this year. "We are very excited about the burgeoning growth of Worldwide Tax Blogs on TaxConnections. Tax bloggers who were writing for their own sites have quickly caught on to the fact that TaxConnections raises their visibility online as their blog posts are read more often and worldwide." states Jennings.
TaxConnections Worldwide Tax Blogs provides a wide range of advice from tax experts who share their technical expertise with consumers. As governments increase taxes to raise revenue to cover shortfalls, TaxConnections bloggers provide solutions with tax deductions that save tax dollars. For example, consumers can read bloggers knowledge of taxes on Obamacare, offshore investments, property, federal, estate and trust, expatriate, sales and use, transfer pricing, individual, partnership, corporate, small business, international, Ireland, Australia, and may other topics. "We provide consumers with local country experts who write tax blogs on a wide range of tax topics that saves consumers money." stated Kat Jennings.
The site is quickly building a reputation as a niche authority site of tax experts. Tax professionals showcase their tax expertise through blog postings on Worldwide Tax Blogs – which are very thorough, rich with content and valuable tax deductions. The fact that TaxConnections Worldwide Tax Blogs platform has grown exponentially in the past year is truly a testament to the value TaxConnections provides readers. TaxConnections not only aids consumers in finding a tax professional and answers tax questions, but offers significant marketing and promotional services to tax professionals worldwide.
TaxConnections Worldwide Directory of Tax Professionals is a niche authority site of tax experts from more than 65 countries. In one click, you can interact with tax professionals who answer tax questions, write informative tax blogs, post tax events and communicate your opinions on a wide range of tax topics. TaxConnections was founded by CEO Kat Jennings in 2010 to provide tax professionals with a platform to showcase their tax knowledge; and to connect consumers to tax professionals with a wide range of tax skills and expertise. For more information, you can email a message to contact(at)taxconnections(dot)com or visit http://www.taxconnections.com.