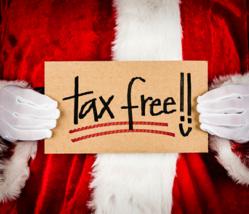 Tax professionals worldwide will answer tax questions for free
La Jolla, CA (PRWEB) December 18, 2012
When you think of taxes, count on TaxConnections.com to bring some holiday cheer. Now consumers can access an interactive Worldwide Directory of Tax Professionals for free simply by registering on TaxConnections.com. The site benefits consumers by connecting them to tax professionals worldwide who will answer tax questions. TaxConnections.com launched earlier this year with more than 1000 Tax Professionals signing on from 57 different countries. TaxConnections.com was founded by CEO Kat Jennings for one purpose and that was to provide consumers better access to tax expertise around the world." Everyone talks about higher taxes and my vision was providing consumers easy online access to a wide range of tax professionals in the global market. TaxConnections.com benefits consumers by educating them on tax increases and how to reduce taxes which saves them money," states Jennings.
TaxConnections.com attracts tax professionals from around the world who want to help consumers with their tax questions. You can easily find tax professionals from Brussels, Beijing, Bangkok, Bangalore, Brisbane, Buenos Aires or Burbank on our site," states Founder and CEO Kat Jennings. Anyone can register on TaxConnections.com and ask tax questions anonymously while tax professionals answer them for you.
TaxConnections.com keep consumers more informed thereby saving them tax dollars which makes it a very timely site. While everyone is talking about tax increases, TaxConnections.com is bringing consumers answers to their tax questions for free in their Ask Tax Questions open forum.
Roberta Rea (http://www.robertareaco.com), nationally recognized expert in Executive Search for Shopping Centers, likes TaxConnections.com because she can go online and ask tax questions for free. "Our retained search clients expect outstanding service and that includes having the ability to provide great resources to candidates when considering a relocation to another state. This is why we refer clients to TaxConnections.com which provides valuable tax information and tax services. It beats any major search engine search when you need to find tax help or tax services online," states Rea.