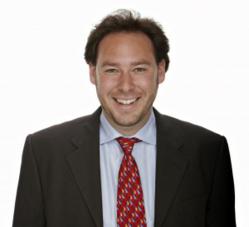 Arcadia, CA (PRWEB) December 21, 2012
Tax Consultant Adam Libman, is a sought after tax advisor with an office located in Arcadia, California. Adam Libman and his 5-Diamond Tax Accounting Firm, is a tax expert who has just been nationally featured on CBS Money Watch, The International Business Times, and The LA Daily News. Adam Libman is also excited to announce his firm's support of the of The HOME Foundation's Southern California, Dream Home Giveaway. Donating to charities like The HOME Foundation is part of the firm's commitment to empowering people through positive change.
Adam Libman's accounting firm empowers client's lives by providing aggressive tax strategies and implementation services so their clients have funds to make a positive difference in the world. Libman's clients' testimonials attest to this: visit his firm's testimonial page by clicking here.
Adam C. Libman has created a 2012 year-end tax planning guide to help keep more money in client's pockets, and allow them the opportunity to make a positive impact with their families and communities.
With only two weeks left in the year, tax planning tips to wipe out taxable income come in handy. Those tax savings can help give businesses the ability to hire another employee in 2013, or invest in needed capital improvements. The firm is focused on assisting business tax clients with saving as much money on taxes as possible, so these clients can use those additional funds to make a positive difference in the world. The tax accounting firm is currently offering the option for people to visit their website and request Adam's free newsletter and report, and to receive the year end tax planning guide in order to take advantage of the last two weeks left in the year, and to do some serious tax saving. Download this year end tax planning guide.
Adam Libman's tax accounting firm offers 'the whole enchilada' as they like to call it: Tax preparation for Individuals, LLCs, S-Corps, and C-Corps; Business Management, IRS Audit Support, Outsourced CFO and Bookkeeping.
As one of their faithful clients expressed, "Libman has helped me implement some very effective tax-planning and money saving strategies for over 7 years. He is extremely knowledgeable and always available to answer any questions in detail. I never hesitate recommending his services to friends and family, he listens, is very patient, and I trust him. The office staff is friendly and professional. Thanks again for your great work Libman." For more information on Adam's expert tax and accounting services, please contact him at:
Adam Libman
ALibman (at) AdamLibman (dot) com
(626) 280-6865
http://www.AdamLibman.com
"We are Proud to Support The HOME Foundation:
About The HOME Foundation:
The Helping Others Means Everything Foundation, or The HOME Foundation, is a not-for-profit organization dedicated to helping our Family of Charities. Frankie Verdugo, President of The HOME Foundation, wants to help as many worthy charities as possible as they struggle during these tough economic times. Frankie Verdugo helps raise funds through luxury dream home raffles, home giveaways, prizes, and high profile celebrity events in Hollywood... "Our mission is to help charities reach their fundraising goals and to bring awareness to their praiseworthy causes." Please visit our 2013 Dream Home Raffle Giveaway on http://www.facebook.com/HOMEFoundationRaffle.