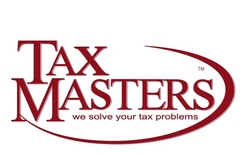 When you get the opportunity to help somebody who has perhaps not been given good advice and you can help them fix that problem, it provides a great deal of personal satisfaction.
Houston, Texas (PRWEB) March 2, 2010
TaxMasters, Inc. (OTC Bulletin Board: TAXS.OB), the IRS tax relief company, held a call for investors last Thursday, February 25. TaxMasters' Founder, President and Board Chairman Patrick Cox used the call to offer insight on the company and discuss investors' top questions. Topics included customer service, revenue trends, marketing strategy, revenue recognition, and future acquisition plans. A recording of the call can be found at http://www.txmstr.com/investors/Investor-Calls.php.
In discussing the services that TaxMasters provides to its customers on the call, Mr,. Cox explained, "When you get the opportunity to help somebody who has perhaps not been given good advice and you can help them fix that problem, it provides a great deal of personal satisfaction."
After a brief introduction, Mr. Cox opened the discussion and spoke about customer service, stating that data from customer surveys and numbers of Better Business Bureau complaints versus total customers indicate that TaxMasters has somewhere in the area of a 97 to 98 percent client satisfaction rating. While TaxMasters works to enhance services to reach the other two to three percent, 100 percent client satisfaction is not always possible. Mr. Cox stated, "As a service company, customer satisfaction is critical to our success. We take it very seriously."
Mr. Cox cited revenue figures currently on file with the SEC to show dramatic sales increases from approximately $6.5M annual sales in 2007 to approximately $27M through the first nine months of 2009. "The driving factor for assessing success at TaxMasters is both total revenue and newly booked sales contracts that will become future revenue," stated Mr. Cox. He reported a compound annual growth rate in newly booked sales contracts of 130 percent based on client contracts signed in January of 2008, 2009, and 2010.
Mr. Cox completed the call by discussing acquisition plans. "We are actively engaged in looking to bring in businesses that have potential for substantial growth. The purpose is to diversify TaxMasters revenue and earning streams. We believe that adds to greater opportunities for investors and greater return."
Mr. Cox closed the conversation announcing another investor call will follow shortly after TaxMasters files its Form 10-K with the SEC in late March.
About TaxMasters, Inc.
TaxMasters, Inc. (OTCBB: TAXS), the IRS tax relief company, is the first publicly traded tax resolution firm in the United States. Started by Patrick R. Cox in 2001, TaxMasters offers services and counsel to taxpayers across the country facing seemingly insurmountable tax problems, and relief from substantial federal tax debt.
With over 300 employees, TaxMasters leverages the expertise of ex-IRS agents, enrolled agents, attorneys, CPAs, and seasoned tax consultants ready to counsel and assist every day people with their specific tax problems today.
For more information about TaxMasters, Inc. and its commitment to help taxpayers in the United States solve tax problems, please visit http://www.txmstr.com.
Follow TaxMasters on Twitter at http://twitter.com/gotaxmasters.
Forward-Looking Statements
Any forward-looking statements, as defined in the Securities Exchange Act of 1934, in this release (often identified by such words as "believes," "expects," "beginning," "intended," "planned") regarding future expectations, objectives, and plans for TaxMasters, Inc. are based on opinions and estimates of management at the time the statement was made. Various known and unknown factors may cause actual results to be materially different from the expected outcomes. TaxMasters, Inc. does not, as a matter of policy, update or revise forward-looking statements. Actual results may vary materially.
Company:
TaxMasters, Inc., Houston
DeWayne Logan
281.497.4226 x2061
Investors/Media:
Gregory FCA Communications
Paul Johnson
610.228.2113
###