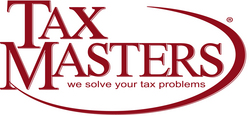 Celebrities, financially capable of filing and paying their taxes, end up in trouble with the IRS often because they listen to bad accounting advice or because they think they've found a loophole or a way around the law.
Houston, TX (PRWEB) April 14, 2011
With only a few days left until the tax filing deadline, this past year is shaping up to be one of the worst for celebrity tax delinquents, according to Patrick Cox, CEO of Tax Masters (TAXS), who believes celebrities are either victims of bad accounting advice, targets of the IRS or guilty of letting their egos and schedules get in the way of paying their taxes.
This year has shown some outrageous celebrity tax blunders with famous media, music and film icons such as the Osbournes, Wesley Snipes, Ja Rule, Al Pacino, Martin Scorsese and Marc Anthony, owing millions in back taxes and dealing with the harsh reality of tax liens from the IRS.
The top tax troubled celebrities of the past year are:

Wesley Snipes: Found guilty on three misdemeanor counts of failing to file a tax return, began serving a three-year sentence in federal prison in 2010
(foxnews.com/entertainment/2010/11/19/wesley-snipes-ordered-surrender-begin-prison-term)

JaRule: Pleaded guilty in a New Jersey Federal Court to two counts of tax evasion, each carrying a maximum one-year sentence
(uk.reuters.com/article/2011/03/22/uk-jarule-idUKTRE72L79U20110322)

Osbournes: Owe back taxes of $718,948 from 2008 and $1.024 million from 2009. Tax lien filed in 201
(ABC News 04-04-2011)

Martin Scorsese: IRS demanding $2.85 million in back taxes
(New York Post 04-13-2011)

Al Pacino: $188,283.50 lien from the IRS issued for back taxes from 2009 and 2008
(New York Post 03-07-2011)

Marc Anthony: $3.4 million tax lien filed in 2010
(Huffington Post 12-30-2010)

Jaime Pressly: Three separate tax liens filed totaling more than $637,000
(RadarOnline 02-22-2011)

Pamela Anderson: Owes $607,860 in personal income tax
(ftb.ca.gov/individuals/txdlnqnt.shtml)

Shannen Doherty: Issued a $44,064.58 tax lien by the state of California
(TMZ 04-02-2011)

Nicolas Cage: Owes the IRS $14 million
(People.com 01-15-2010)
"Celebrities, financially capable of filing and paying their taxes, end up in trouble with the IRS often because they listen to bad accounting advice or because they think they've found a loophole or a way around the law," explains Cox, CEO of the leading tax compliance and repayment services provider in the nation. "The IRS targets high net worth individuals, and as we saw in the Wesley Snipes case, no celebrity is immune to jail time. Wesley Snipes is in jail today for failing to file just three tax returns."
TaxMasters encourages taxpayers with unfiled returns to file immediately. If you need help filing past-due tax returns contact a tax representative to help navigate the process and avoid increasing penalties and interest.
About TaxMasters, Inc.
TaxMasters, Inc. (OTCBB: TAXS) is the first publicly traded tax representation firm in the United States. Started by Patrick R. Cox in 2001, TaxMasters offers a full suite of compliance and repayment services to taxpayers across the country facing seemingly insurmountable tax problems and substantial federal tax debt. Tax services from TaxMasters include IRS consultations, tax return preparation, settlement analysis, and assistance with IRS automated collections, Revenue Officer involvement and collection due process.
Employing over 300 people, TaxMasters leverages the expertise of ex-IRS agents, enrolled agents, attorneys, CPAs, and seasoned consultants ready to counsel and assist the US taxpayer with their specific tax problems today.
For more information about TaxMasters, Inc. and its commitment to help taxpayers in the United States solve tax problems, please visit http://www.txmstr.com.
Follow TaxMasters on Twitter at http://twitter.com/gotaxmasters.
Visit TaxMasters' blog at http://www.txmstr.com/blog/
Forward-Looking Statements
Any forward-looking statements, as defined in the Securities Exchange Act of 1934, in this release (often identified by such words as "believes," "expects," "beginning," "intended," "planned") regarding future expectations, objectives, and plans for TaxMasters, Inc. are based on opinions and estimates of management at the time the statement was made. Various known and unknown factors may cause actual results to be materially different from the expected outcomes. TaxMasters, Inc. does not, as a matter of policy, update or revise forward-looking statements. Actual results may vary materially.
Media: Trey Ditto – 212-896-1248
# # #