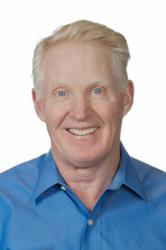 Tax and advisory solutions help clients build value to support business development and capitalize on an exit strategy.
Lakewood, Colorado (PRWEB) September 06, 2012
TaxOps, LLC, a tax outsourcing and business tax preparation firm, is pleased to announce the addition of Paul Hocevar as a Partner to our TaxOps Denver team. Mr. Hocevar brings to TaxOps his extensive experience providing tax and business consulting solutions to companies ranging from independent start-ups to publicly traded companies, primarily in the extraction, real estate and broker dealer securities industries. Mr. Hocevar is also an exit strategist and fundraising expert for companies looking to augment business value or minimize tax liabilities associated with M&A, debt and equity placements, tax-free exchanges, IPOs, REITs, and secondary offerings. "Tax and advisory solutions help clients build value to support business development and capitalize on an exit strategy," he says.
Mr. Hocevar came to TaxOps from P L Hocevar & Associates, LLC, a Denver-based public accounting firm he founded and grew through long-term relationships developed over his 30-year career. Prior to owning his own company, he served in multiple capacities for licensed broker dealer D.E. Frey & company, Inc., managing all financial and tax functions of the company. He was part of the executive team responsible for doubling broker dealer revenues, securing debt and equity financing, and guiding the company's exit strategy. Prior to his private sector work, Paul was a Tax Partner at both Arthur Andersen and KPMG, working primarily with the extractive industries.
Paul is a Certified Public Accountant and holds a Juris Doctorate from the University of Denver. He is the recipient of the American Jurisprudence Award in Corporate Law, and a frequent speaker at industry events, including the American Mining Conference and the Independent Producers Association of American Accounting and Tax Conference. He has also instructed classes for the University of Denver Master of Tax Program and the Nevada Mining Association Accounting and Tax Conference.
About TaxOps, LLC
TaxOps, LLC is a business tax specialty firm delivering customized tax solutions that drive business value. TaxOps was founded by former Big Four tax executives who are committed to building successful relationships and delivering high-quality, value-driven solutions based on client needs and goals. TaxOps has attracted clients nationwide with its innovative business model, built around flat-fee, value-based pricing and year-round delivery, which offers the best results and the best working environment for our clients, employees and partners. TaxOps has grown significantly in recent years, adding TaxOps Minimization in 2010 and TaxOptimization in 2011 to provide more specialized solutions and expertise. Visit TaxOps to learn how Tax Intelligence is improving outcomes for dynamic businesses.