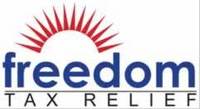 Call upon an experienced tax resolution service for help understanding your responsibilities and working out arrangements with the IRS.
San Mateo, CA (Vocus) April 6, 2010
With the U.S. income tax filing deadline of April 15 almost here, many Americans are working feverishly to complete their tax forms. And with more Americans than ever worried about tax debt – thanks to the recession – they will need to make sure to claim all income tax credits and income tax deductions to get maximum tax relief.
Fortunately, said Jeff Staley, managing partner of Freedom Tax Relief LLC, new tax credits and deductions in 2009 can make tax bills a little smaller.
Work-related credits and deductions
Identifying several areas where American workers could use some support, the U.S. government offers some new credits designed to stretch U.S. workers' paychecks for 2009.
Making Work Pay Credit: If you're working, you are probably receiving this credit automatically in your paycheck. The "Making Work Pay" credit gives working individuals a refund of 6.2 percent of their earned income up to a maximum of $400 for a single filer or $800 for a married couple filing a joint return in 2009 and 2010. Check your W-2 form to determine if your employer has applied the credit to your paychecks. If not, you can claim it when you file your income taxes.
Government Retiree Credit and Economic Recovery Payment: Some federal and state government retirees can receive a one-time refundable tax credit of up to $250 per individual for 2009. The credit cannot be taken in addition to the Making Work Pay credit. Other retirees -- Social Security recipients, veterans receiving benefits and railroad retirees receiving benefits -- received a one-time $250 payment per individual in 2009. Taxpayers can confirm with the relevant agency that they received this payment. Couples where one spouse is still working also will benefit from this credit and Making Work Pay.
Unemployment Compensation Deduction: A special rule enacted in 2009 allows taxpayers to exclude the first $2,400 in unemployment pay received during 2009 from taxation. Individuals (or spouses filing jointly) should report the unemployment compensation received (reported on form 1099-G, box 1) minus $2,400.
Job Search Expense Deduction: For those itemizing deductions, you may be eligible to write off expenses associated with a new job search during the last year.
Home-related credits:
The federal government also introduced several credits to support greater investment in the housing market.
First-Time Homebuyer Tax Credit: The credit for first-time homebuyers applies to those who have never owned a home or who have not owned a principal residence during the past three years. Their home purchases between Jan. 1, 2009, and April 30, 2010, could qualify taxpayers for up to $8,000 in tax credit. (Home buyers who purchased early in 2009 might have claimed the tax credit on their 2008 income tax return -- be sure not to attempt to claim the credit twice.)
Homeownership Credit: "Move-up" home buyers (those replacing their primary residence, where they have lived for five of the past eight years, with another home purchased after Nov. 6, 2009, and before April 30, 2010) can receive a $6,500 tax credit during the 2009 or 2010 tax years, depending on when the purchase closed.
Nonbusiness Energy Property Credit and Residential Energy Efficient Property Credit: As part of the economic stimulus act, homeowners can receive tax credits for two types of home improvements that improve a home's energy efficiency. The first credit returns to tax payers 30 percent of the cost of energy-efficient insulation, windows and doors, or 30 percent of the cost and labor to install high-efficiency furnaces, air conditioners, water heaters and some heating stoves, up to $1,500 for the 2009 and 2010 tax years. The second credit gives a credit of 30 percent of long-term investments in alternative energy equipment such as solar electric or hot water systems, wind turbines, fuel cells or geothermal heat pumps.
Other deductions:
A few other rules recognized unusual expenses during 2009 or 2010 with extra tax deductions.
Vehicle Sales Tax: As part of the economic stimulus package, all taxpayers can deduct state and local sales or excise taxes paid on the purchase of new vehicles between Feb. 17, 2009, and Dec. 31, 2009, up to a purchase price of $49,500.
Losses from Casualties and Theft: If you had losses from casualty -- including natural disaster -- or theft, these losses may be deductible, minus the amount you received in insurance reimbursement. Property held for personal use can be deducted minus $100 per event, and further must be reduced by 10 percent of your Adjusted Gross Income (AGI). If you lost the property in a natural disaster, special rules for 2009 increase the subtraction to $500 rather than $100, but removes the 10 percent of AGI reduction. If your losses were greater than your income, you might have a net operating loss, whether you are in business or not.
Gambling Losses: Gambling losses are deductible, as long as they do not exceed the amount of reported gambling winnings (which are taxable and must be reported). You must itemize deductions to claim this deduction.
Haiti Earthquake Relief: Donations to assist with Haiti's recovery from the January earthquake can be deducted on the 2009 income tax return, thanks to special rules, so long as those donations were made prior to Feb. 28. Donations after that date will be deductible on the 2010 tax return.
Many of these credits and deductions are subject to income limitations or other restrictions. Staley reminded tax payers to visit http://www.irs.gov and/or consult their tax preparer.
"If you still face tax debt that you cannot manage after ensuring that you receive all credits and deductions that are due to you, remember that there are options," Staley said. "Call upon an experienced tax resolution service for help understanding your responsibilities and working out arrangements with the IRS."
About Freedom Tax Relief (http://www.freedomtaxrelief.com)
Based in San Mateo, Calif., Freedom Tax Relief (FTR) provides consumer tax resolution services, helping financially distressed individuals resolve IRS problems. Working directly with the IRS on behalf of clients, FTR boasts a client savings rate of more than 85 percent on IRS settlement cases. The company, which has served more than 7,000 consumers since 2002, is a wholly owned subsidiary of Freedom Financial Network LLC (FFN).
###