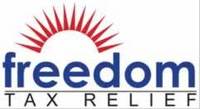 Be sure you pay enough in quarterly income tax payments so that you are not hit with penalties and interest
San Mateo, Calif. (Vocus) July 22, 2010
It's summertime, and the living might be easy, but for many people, summertime means changes to the daily routine -- and those changes could have repercussions when tax time rolls around, says Jeff Staley, managing partner of Freedom Tax Relief, LLC.
Many typical summer events and activities can affect income taxes. Staley suggests people take time to review tax files and put information in order before 2010 tax filing season begins early next year.
"While summer typically includes plenty of fun and sun, many activities that often take place in summertime also can have an impact on taxes," Staley said. "It's a good idea to do a mid-year tax review, and it's wise to think about these activities now to help you avoid tax problems and debt before year-end."
Staley pointed out the following events that might take place this summer and might affect one's income tax obligations:
1. A wedding. A new marriage has several tax implications. No matter when during the year a couple marries, they will file as married, either jointly or separately, for that tax year. A tax professional can guide couples on the best filing method. Tax changes effective through this year have eliminated the marriage penalty, making the standard deduction and tax brackets for married couples essentially the same as for singles. And marriage has some tax benefits, such as a greater tax exclusion on profits from a home sale.
2. Graduation of a child. A child's graduation from high school or college might have several tax ramifications. If the child no longer is the parents' dependent, that will affect the parents' income taxes. Parents should keep careful records of the educational expenses they paid for a dependent child. Additionally, if parents begin to repay loans (such as PLUS loans) taken for a child's education, the interest might be tax-deductible.
3. Job bonus/commission. The economy is recovering slowly. For some workers, that recovery might mean higher income in 2010 due to bonuses or higher commissions. People who are self-employed or hold contract positions (such as some sales personnel) should carefully review income and self-employment tax due. "Be sure you pay enough in quarterly income tax payments so that you are not hit with penalties and interest," Staley warned. The IRS provides a worksheet to calculate payments.
4. Job hunting. On the other hand, those who are out of work and looking for a job, or looking to move up, might have tax deductions to soften the blow of unemployment. Examples of deductible job-search expenses might include employment agency fees, resume-printing costs, and travel expenses for interviews (even mileage to drive to a local interview). The job-seeker must be looking for work in his or her current profession. These expenses are usually not tax-deductible when searching for a first job.
5. Buying or selling a house. The tax credits for home purchases have made big news in the past year. Those who have purchased a home this summer should be careful to keep all paperwork. Some expenses are typically deductible, such as points paid (or a loan origination fee recorded as points), and mortgage interest and property taxes paid. First-time homebuyers who entered a contract to purchase a home by April 30, and who close on that home purchase by Sept. 30, are eligible for an $8,000 income tax credit. Move-up homebuyers qualify for a $6,500 tax credit, with the same time restrictions.
6. Moving. Summer is a popular season for moving. People who move to another location because of a job can usually deduct moving expenses, as long as certain conditions are met. Keep detailed records of moving expenses and retain all receipts.
7. Taking a summer job. A summer job -- whether for a student or an unemployed adult -- can affect income tax obligations. All U.S. workers are required to pay income taxes if they earn enough money. Tips, babysitting income, lawn-mowing money or sporadic consulting work all are liable for income taxes, although some workers will not earn enough to owe income tax. "Be sure your employer has you complete a W-4 form and withholds taxes. If not, be certain you understand how to manage self-employment tax payments," Staley cautioned.
8. Yard sale income. As with income from a summer job, remember that money earned on that summer garage sale could be considered income. However, Staley said, the IRS provides a loophole. If items are sold for less than was paid for them, the income is not taxable. (The same rule applies to income from items sold occasionally on eBay or similar sites.) People who sell items regularly for profit, whether at yard sales or online, should consider the money they make to be business income and pay taxes accordingly.
Any of these activities might have repercussions that affect income taxes. U.S. taxpayers should pay attention to their summer activities, keep their financial records, and seek help if they find they need help in paying what they will owe.
About Freedom Tax Relief (http://www.freedomtaxrelief.com)
Based in San Mateo, Calif., Freedom Tax Relief (FTR) provides consumer tax resolution services, helping financially distressed individuals resolve IRS problems. Working directly with the IRS on behalf of clients, FTR boasts a savings rate of more than 87 percent on IRS-accepted offers. The company, which has served more than 7,500 consumers since 2002, is a wholly owned subsidiary of Freedom Financial Network, LLC (FFN).
# # #