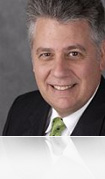 Taylor & Scott urge injured workers to seek urgent legal assistance from a reputable compensation lawyer before the proposed law change in NSW.
Sydney, New South Wales (PRWEB) April 12, 2012
Talk of an imminent restructure to the Workers Compensation System in NSW has been a popular and controversial news topic in recent times. Leading compensation lawyers, Sydney based Taylor and Scott Lawyers, are strongly recommending any workers with an injury to seek urgent legal assistance as the planned changes feature a dramatic reduction in benefits in order to reduce employers premiums and reduce WorkCover's current deficit.
"Whilst the Premier is yet to announce what the reforms will entail it is believed to be the introduction of a system similar to that seen in Victoria," explains expert compensation lawyer & Managing Partner, Gervase Liddy.
"These changes are going to have a major impact on all workers but especially young and middle aged workers who suffer an injury at work that prevents them from returning to their pre-injury occupation."
If the government does in fact follow its Victorian counterparts, the potential strain on family funds will arise due to the length of time injured workers will have their medical bills reimbursed.
As it currently stands in Victoria, injured workers only have their medical bills paid for 12 months, except in the case of more serious injuries. After this period the injured worker is forced to rely on their own private health insurance and the public health system.
In addition to this, injured workers only receive compensation for loss of wages for a closed period of a few years and after that are left to rely on social security and/or their own financial resources.
This is in stark comparison to NSW, where the current legislation permits injured workers medical bills to be covered for life providing such treatment remains reasonable and necessary.
In addition, weekly compensation benefits are paid to workers who continue to suffer a work related incapacity and wage loss until 12 months after they have reached retirement age.
"To add insult to injury, there is also talk that the Premier intends to dismantle the work injury damages legislation. If this is passed, workers with serious injuries caused by employer negligence would not be entitled to sue their employer for negligence," states Mr Liddy.
"An example of this would be a worker paralysed as a result of a workplace accident caused by employer negligence. They would only be entitled to weekly compensation benefits for a maximum period of 4 years despite the fact that they may never be able to return to work. As a compensation lawyer, I just don't think this would be fair."
The lawyers at Taylor and Scott are renowned for being experts in their fields and at the core of their business is their commitment to fight for clients' rights.
As the proposed WorkCover changes could impact greatly on injured workers and their families, the reputable law firm strongly recommends that any worker with an injury should seek urgent legal assistance.
For more information, visit http://www.taylorandscott.com.au
About Taylor and Scott
Taylor and Scott Lawyers now enjoy the highest reputation across a broad range of legal areas after serving thousands of clients across the state of New South Wales, for more than 100 years.
Their teams of lawyers are experts in their field and go the extra mile to ensure their clients' rights are fully protected at all times. Taylor and Scott care for each one of their clients and provide the highest quality service at affordable prices.