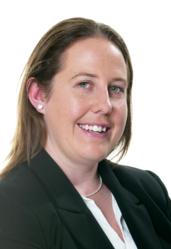 Taylor & Scott Lawyers were able to prove beyond doubt that a permanently incapacitated father of four was entitled to five years of backpay for workers compensation.
Sydney, New South Wales (PRWEB) November 19, 2012
For over 100 years, Taylor and Scott Lawyers have brought their expertise and determination to the fore in order to gain justice for their clients. By employing a forensic legal approach to a recent workers compensation case, they were able to prove beyond doubt that a permanently incapacitated father of four was entitled to five years of backpay and ensured his full entitlements were awarded to him.
As Associate and principal lawyer on this case, Kimberley Becker, explains, "My client was a labourer who was injured in a lifting accident way back in 2000. For more than a decade since then, he has suffered from severe back pain radiating down into his legs which has not only severely limited his working capacity, but has greatly affected his marriage and lead him to become socially withdrawn."
The workers compensation insurance company responsible for paying this client's weekly payments refused to pay weekly compensation for a period of several years on the basis that the client did not have proper supporting WorkCover medical certificates.
This was despite the fact that his treating doctors have remained constant since the lifting accident and confirmed in medical reports, both before and after this five year period, that the client's back condition was permanent and it severely restricted him in his capacity to perform any work.
As Ms Becker reveals, "After meeting with my client, I set about systematically gathering all the medical evidence needed to support the claim for the payment of weekly workers compensation for the five year period."
This intensive investigation proved beyond any doubt the continuation of the client's complaints and symptoms. Taylor and Scott Lawyers are extremely pleased to report that this has subsequently lead to the insurance company agreeing to provide the full entitlements to their client.
Reflecting on the broader issue surrounding the case, Ms Becker says, "Injured workers need to ensure that at all times they are covered by up to date WorkCover medical certificates issued by their treating doctor."
"Failure to keep getting medical certificates may result in the insurer rejecting the claim and refusing to pay compensation."
For more information about workers compensation claims and how to seek compensation, visit http://www.taylorandscott.com.au or call 1800 600 664.
About Taylor and Scott
Taylor and Scott Lawyers now enjoy the highest reputation across a broad range of legal areas after serving thousands of clients across the state of New South Wales, for more than 100 years.
Their teams of lawyers are experts in their field and go the extra mile to ensure their clients' rights are fully protected at all times. Taylor and Scott care for each one of their clients and provide the highest quality service at affordable prices.