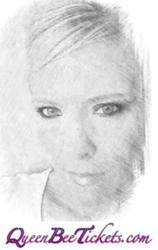 On Sunday, November 11, customers can visit QueenBeeTickets.com to choose from a wide selection of discount Taylor Swift tickets.
Germantown, Wisconsin (PRWEB) November 10, 2012
Fans are eagerly awaiting the release of Taylor Swift pre-sale tickets on Sunday, November 11, 2012. On Sunday, tickets will be released to members of Swift's fan club and some American Express cardholders.
These tickets are for the 2013 North American performances of Swift's new Red Tour. The tour will promote her recently released album, "Red," during 58 shows. Currently, the Red Tour is only scheduled to visit cities in the United States and Canada.
The Red Tour begins with two shows in Omaha, Nebraska, on March 13-14, 2013, and wraps up with three shows at the Bridgestone Arena in Nashville on September 19, 20 and 21. Taylor Swift ticket sales for the Red Tour are expected to soar shortly after tickets are made available for purchase.
Swift wants to make her concerts as accessible as possible for her fans. She has requested that each venue offer some tickets under $50 for each performance.
QueenBeeTickets.com is already offering a selection of discount Taylor Swift tickets, and the selection will greatly increase on November 11. The site is expecting high Taylor Swift ticket sales as soon as the tickets are released.
Fans who do not want to miss out on Swift's performances in their cities can count on QueenBeeTickets.com to help them find the perfect Taylor Swift tickets at the right price. Tickets are expected to sell quickly for all performances of the Red Tour. Plan to visit the website on Sunday, November 11 to browse an updated listing of Taylor Swift pre-sale tickets at great prices.
QueenBeeTickets.com allows customers to purchase reasonably priced events tickets on their website or over the phone. Since the site partners with the largest ticket exchange on the web, their ticket selection is impressive. Fans can find everything from concert tickets to NFL tickets to Broadway tickets by shopping from the convenience of home with QueenBeeTickets.com.