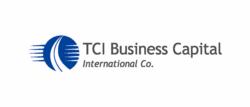 The new location will allow TCI to provide even better customer service to its existing and future clients in Canada.
Burnsville, MN (PRWEB) May 07, 2013
To support the existing growth in providing factoring lines to Oilfield service providers in the provinces of Alberta and Saskatchewan, TCI Business Capital will be opening a new operating center in Calgary, Alberta. TCI Business Capital Oilfield Division will operate out of its new offices in the Iveagh House in downtown Calgary.
Previously, TCI has been conducting business in these provinces through its main office in Burnsville, MN. "We're excited to be able to deploy more resources in the area," said Kraig Gunwall Sr. Vice President of Sales North America of TCI Business Capital. "The new location will allow TCI to provide even better customer service to our existing and future clients in Canada."
The Calgary Office will be managed by Theresa Brickell. Theresa comes to TCI with numerous years of management experience and prides herself on customer service, team building and mobilization.
Joining Theresa at TCI Business Capital Oilfield Division is Glen Miles. Glen will be the Business Development Officer for the Alberta and Saskatchewan provinces. Glen has over 20 years of experience in business development and management. He is a dynamic, results-driven sales professional that is looking forward to developing business with oilfield service companies. TCI is pleased to welcome Theresa and Glen to the TCI team.
"We are assembling a very strong team in Calgary but still have a few roles to fill," said Erica Ihrke, Human Resource Manager of TCI Business Capital. Individuals who have experience working in the Oilfield Factoring Industry should send their cover letter and resume to HResources (at) tcibizcap (dot) com
About TCI Business Capital
TCI Business Capital is a nationwide privately held financial services company founded in 1994 by its founder and CEO Daniel Robbins. The company is headquartered in the Minneapolis/St Paul suburb of Burnsville, Minnesota. TCI Business Capital provides a full range of business financial services including: accounts receivable management, collection services, credit analysis, factoring services, risk assessment, treasury and more. TCI Business Capital serves Trucking and Transportation fleets, Oilfield Service Providers and growing companies in a wide variety of industries throughout North America. The company is proud to be recognized for its reliability, flexibility, responsiveness, innovative products, customer service, and exemplary corporate citizenship.
Calgary Alberta Contact Information
TCI Business Capital
International Oilfield Division
1410-707 7th Ave SW.
Calgary, AB T2P 3H6
(403) 592-5800
For more information, please visit http://www.tcioilfieldfactoring.com/ca
Contact Information
Contact information and media inquiries for Daniel Robbins CEO or Kraig Gunwall Senior Vice President Sales, North America should be directed to:
Glen Herrig
Director of Marketing
TCI Business Capital
gherrig (at) tcibizcap (dot) com
http://www.tcibizcap.com
800-707-4845