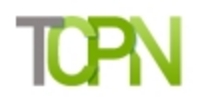 Our mission is to help busy people make smart choices about the most important decision of their life: a college education
New York, NY (PRWEB) July 14, 2010
The first independent online directory of college planning professionals launched this week. The College Planning Network("TCPN") is a one-stop-shop website, free for parents to locate, evaluate, and choose qualified consultants from the only national network of college planning experts. Members include specialists in admissions, academic and career planning, financial aid and financial planning, scholarships, athletics, college coaching, and more. TCPN, whose mission is, in part, "to help busy people make smart choices about the most important decision of their life: a college education," was designed by John Weir, a long-time veteran of the student loan and college planning industries.
According to Weir, "One of the primary obstacles parents and students face is planning for the record high cost of attendance, which is estimated to top $330,000 by 2027 for a 4-year degree from a private university." Other challenges include increasingly high student to guidance counselor ratios in high schools, and the most competitive admissions processes in history. Finding a college planning expert who has the knowledge, experience, and training to provide accurate and unbiased advice is a must-have these days. The challenge, however, is that there are countless purported 'experts' in the field, listed in an estimated 4,000 websites. TCPN gives parents an easy to use tool needed to select credible and experienced professionals from one trusted location.
TCPN works by allowing parents to conduct personalized criteria-based searches. They then view profiles, customer reviews, and credentials of college planning experts for free, and directly contact the expert of their choice. Experts who sign up to be part of the network can elect to be "verified," an added assurance to a parent that he or she is working with a reputable consultant. Once an expert is selected, a fee schedule for services is arranged directly between the consultant and the parent.
Weir notes that while TCPN's mission is to simplify the college planning experience for parents and students, "Its equally important aim is to provide a far-reaching online presence for college planning experts who, until now, have been hidden among the million plus hits listed when "planning for college" is entered in a web search. TCPN will provide much greater visibility and the opportunity for market differentiation to the experts parents need to find.
For more information, or to find out how you can become an expert with The College Planning Network, visit http://www.thecollegeplanningnetwork.com or email info@thecollegeplanningnetwork.com.
###