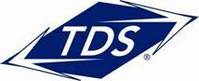 Certainly TDS is experienced at providing rural areas with broadband. In fact, over 93 percent of our customers nationwide enjoy high-speed Internet service today
Madison, WI (Vocus) March 27, 2010
The bell rang on round one; with the Rural Utilities Service (RUS) granting TDS Telecommunications Corp. (TDS®) $12.5 million for broadband expansion in Chatham, Mich. and Grove Hill, Ala. Now, TDS is ready for round two; announcing today the company has submitted 46 applications in 20 states. The applications also include eight markets re-submitted from the first round.
"We fought hard to have the rules changed after round one, so that more rural communities we serve would meet the eligibility requirements," says Andrew Petersen, director of external affairs and communications for TDS. "If all our applications are approved, 27,870 more households will gain access to a high speed broadband connection in our markets."
Petersen is referring to round one guidelines which defined eligible market size and distance from metro areas. No longer does the remote definition of being "at least 50 miles from a population of 20,000" restrict TDS' ability to apply for RUS funding. Changes to the second round qualifications allowed TDS to submit a greater number of applications, which would serve 27,870 households and potentially create 2,683 private sector jobs.
On Jan. 15, 2010, RUS and the National Telecommunications and Information Administration released separate Notices of Funding Availability. The two agencies will be awarding approximately $2.6 billion and $2.2 billion, respectively, in grants, loans, and loan/grant combinations in the second round of broadband stimulus funding.
"Certainly TDS is experienced at providing rural areas with broadband. In fact, over 93 percent of our customers nationwide enjoy high-speed Internet service today," says Petersen. "These funding packages will help us reach customers who have been clamoring for broadband, but for whom the economics simply didn't add up."
Results from round two are expected to be announced by September 2010.
TDS Telecommunications Corp. markets communication services to business and residential customers in 30 states through its brands TDS Telecom® and TDS Metrocom®. With 1.1 million access line equivalents in service, TDS Telecommunications Corp. connects customers to phone, broadband, and digital television service in hundreds of rural, suburban, and metropolitan communities. TDS Telecommunications Corp. is the eighth-largest wire line company in the nation; employing approximately 2,600 people. The company is headquartered in Madison, Wis. Visit http://www.tdstelecom.com and http://www.tdsbusiness.com for more information.
TDS Telecommunications Corp. is a wholly owned subsidiary of Telephone and Data Systems, Inc. [NYSE: TDS, TDS.S] Telephone and Data Systems, Inc., a Fortune 500® company, provides wireless, local and long-distance telephone and broadband services to nearly 7.3 million customers in 36 states through TDS Telecommunications Corp. and U.S. Cellular® [NYSE: USM], its 82-percent owned wireless subsidiary. Founded in 1969 and headquartered in Chicago, Telephone and Data Systems employed 12,400 employees as of Dec. 31, 2009. Visit http://www.teldta.com for more information.
For more information contact:
DeAnne Boegli
TDS Telecommunications Corp.
608-664-4428 / 608-225-2472
###