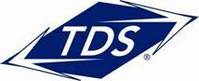 With operations in 30 states natural disasters have become 'business as usual' for TDS
Madison, Wis. (Vocus) September 1, 2010
Does Hurricane Earl have your attention? It has the attention of TDS Telecommunications Corp. (TDS®). The company has operations along the east coast, right where Earl may hit land this weekend. Ironically, it was just five years ago this week TDS employees were collecting and shipping supplies to Mississippi to customers and colleagues hard hit by Katrina.
As Hurricane Earl and Tropical Storm Fiona both get stronger, it's a reminder that hurricane season is here. The TDS Network Operations Center in Madison, Wis. is on alert, monitoring weather patterns 24/7 for TDS territories that may be in the storms paths. Businesses and consumers alike have time to prepare, too. Now is the time to take stock and plan for this and all other disasters.
"With operations in 30 states natural disasters have become 'business as usual' for TDS," says Robert Coontz, regional field services manager for TDS. "Whether its hurricanes, tornadoes, ice storms, or wildfires, having a landline phone is important. These non-electrical landline phones work when the power is out because the backup power systems run directly from the TDS central office or our remote sites."
Preparing for major storms
Find a large box or tote with a cover and include the following:

Water to last three to seven days.
An alternate communication plan to stay in touch with family.
Non-perishable food to last three to seven days.
Blankets and pillows for the entire family.
All necessary medicines, prescription drugs, and a First Aid Kit.
Radio, flashlight, and plenty of batteries.
Local TDS phone book.
You'll also want to:

Locate a traditional landline phone—corded, not cordless.
Fully charge your cell phone, find the car charger, and fill up the car with gas.
Back-up home computer files and secure them in a safe location. Consider TDS' remote "Backup Online" service. For less than $5 a month, back-up your computer photos, files, and other information before a storm hits and retrieve your data from anywhere, anytime. TDS back-up servers are in secure locations, typically thousands of miles from the storm. Visit http://www.tdstelecom.com/backuponline for more information.
What to do after a storm hits? Assess the local situation. In mass power and/or phone outage situations TDS customers do not need to call to report their outage.
"TDS will work with local officials to communicate their status on mass repair situations," says Coontz. "Do not try to touch or move downed phone or power lines—you could be electrocuted. Remember to use your corded landline phone to test for service; cordless phones will not work during a power outage."
If you have to evacuate, call 1-888-CALL-TDS (1-888-225-5837) from an alternate location to provide an update on your situation. TDS Customer Advisors will be ready to help.
TDS Telecommunications Corp. markets communication services to business and residential customers in 30 states through its brands TDS Telecom® and TDS Metrocom®. With 1.1 million access line equivalents in service, TDS Telecommunications Corp. connects customers to phone, broadband, and digital television service in hundreds of rural, suburban, and metropolitan communities. TDS Telecommunications Corp. is the eighth-largest wire line company in the nation; employing approximately 2,500 people. The company is headquartered in Madison, Wis. Visit http://www.tdstelecom.com and http://www.tdsbusiness.com for more information.
TDS Telecommunications Corp. is a wholly owned subsidiary of Telephone and Data Systems, Inc. (NYSE: TDS, TDS.S) Telephone and Data Systems, Inc., a Fortune 500® company, provides wireless, local and long-distance telephone and broadband services to nearly 7.3 million customers in 36 states through TDS Telecommunications Corp. and U.S. Cellular® (NYSE: USM), its 82-percent owned wireless subsidiary. Founded in 1969 and headquartered in Chicago, Telephone and Data Systems employed 12,300 employees as of June 30, 2010. Visit http://www.teldta.com for more information.
For more information contact:
DeAnne Boegli, TDS Telecommunications Corp.
deanne(dot)boegli(at)tdstelecom(dot)com
608-664-4428/ 608-225-2472
###