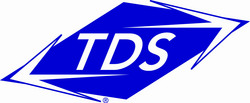 With the natural evolution of the Internet, you can expect virus numbers to continue to climb
Madison, Wis. (Vocus) October 10, 2008
This fall marks the fifth annual National Cyber Security Awareness Month. Created by the Department of Homeland Security, the goal is to educate all Internet users of the shared responsibility each has to protect cyberspace - keeping it safe for all to enjoy.
There are more than 1.4 billion Internet users in the world according to Internet World Stats. According to researchers at the University of Houston, there are more than 10,000 known computer viruses right now and more than 200 new viruses are discovered every month.
"With the natural evolution of the Internet, you can expect virus numbers to continue to climb," said Terri Cook, director of Technical Customer Operations for TDS Telecommunications Corp.
To give consumers an idea of how prevalent viruses and SPAM are, Cook describes the volume of traffic coming into TDS' Internet network. She says, "Last year alone, TDS processed 18 billion emails system wide. And we only delivered 5 percent of those messages, the rest were either viruses or SPAM." She predicts that by the end of this year TDS will process 25 billion emails and deliver only 2 percent.
To keep ahead of spiteful programmers who are trying to infect computers, companies like TDS invest a significant amount of money each year on the latest anti-virus software to protect customers. "As a broadband company, TDS actively and continually makes software upgrades and steps up security measures so our customers can be assured that their private information stays private," adds Cook.
The top three viruses and/or worms infecting computers right now are Troj/Agent, Troj/Pushdo, and W32 Netsky. These viruses and worms are programmed to find infected computers and send spam through those e-mail addresses, virtually hijacking your e-mail.
Fortunately there are steps you can take to minimize or eliminate damage to your computer and protect the personal information you store on your hard drive:

Set your filters - block e-mails that include popular virus file attachments such as EXE, COM, PIF, SCR, VBS, and BAT file types.
Set-up firewalls - computers connected to the outside world must have a firewall. This includes laptops and home networks.
Patch-it - stay up-to-date with the latest software patches. Most software vendors, such as Microsoft, will provide links to patch up any security loopholes.
Back-up data - make it a habit to back up your work and data regularly. Also find a safe place to store your back-ups.
Following these steps is just the beginning to keeping your computer running smoothly. For more information on ways to protect your computer from viruses and spyware, check out http://www.tdstelecom.com/support or visit the Department of Homeland Security site at http://www.dhs.gov . TDS also offers Remote PC Support to help customers rid their computers of harmful viruses and spyware. More information on TDS' Remote PC Support can be found online at http://www.tdstelecom.com/rpcs .
TDS Telecommunications Corp. markets communications services to business and residential customers in 30 states through its brands TDS Telecom and TDS Metrocom. With nearly 1.2 million access line equivalents in service, TDS Telecommunications Corp. connects customers to phone, broadband, and digital television service in hundreds of rural, suburban, and small metropolitan communities. TDS Telecommunications Corp. employs approximately 2,700 people and is headquartered in Madison, Wis. Visit http://www.tdstelecom.com and http://www.tdsmetro.com for more information.
TDS Telecommunications Corp. is a wholly owned subsidiary of Telephone and Data Systems, Inc. (TDS Inc.) (NYSE: TDS, TDS.S). A Fortune 500® company, TDS Inc. operates primarily by providing wireless and local telecommunications service through its strategic business units, TDS Telecommunications Corp. and U.S. Cellular (NYSE: USM). Headquartered in Chicago, TDS Inc. employs approximately 11,800 people and serves approximately 7.3 million customers in 36 states. Visit http://www.teldta.com for more information.
For more information contact:
DeAnne Boegli
Manager-Public Relations
deanne.boegli @ tdstelecom.com
media.tdstelecom.com
608-664-4428
# # #