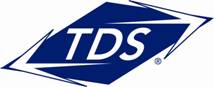 Lifeline and Link-Up are designed to ensure that everyone in the country has access to basic telephone service
Madison, Wis. (Vocus/PRWEB) March 28, 2011
Do you know someone who can't afford basic phone service or is thinking about cutting the cord to save money? Help is available through Lifeline and Link-Up. These programs have been available for many years from participating local phone companies, including TDS Telecommunications Corp. (TDS®).
The Lifeline program provides discounts on monthly phone service for qualified telephone subscribers. The Link-Up program offers reduced charges for basic landline telephone installation and provides additional discounts off the monthly service. Consumers may be eligible for these reduced rate telephone services if they receive qualified benefits from their state. TDS supports these programs using funds from the Universal Service Fund program.
According to the most recent Hunger in America report, more than 43.6 million people live at or below poverty level in the U.S. While most American households have local telephone service, there are millions who simply cannot afford a telephone in their home. Lifeline and Link-Up can help. And, while the Lifeline program does not yet support Internet access, it provides a discount on the basic phone service which is a requirement for landline based Internet services.
"If you are a caregiver to an elderly person or assist a struggling local family, ask if they are aware of the Lifeline or Link-up programs and encourage them to seek more information from their local phone company," says Kevin Hess, senior vice president of Government and Regulatory Affairs for TDS. "Lifeline and Link-Up are designed to ensure that everyone in the country has access to basic telephone service."
The National Exchange Carriers Association (NECA) reports that the ratio of households using the Lifeline subsidy to the number of households at or below the poverty level is about 1 to 7. With efforts by lawmakers in Washington, D.C. and with the support of telecommunication companies like TDS, the gap will hopefully close.
Consumers can find more information about these programs by writing to the FCC at 445 12th Street, SW, Washington, DC 20554. People can also call 1-888-CALL-FCC or log on to http://www.fcc.gov/cgb. There are different requirements in nearly every state to qualify for the Lifeline and Link-Up programs. To find out what the qualifications are, please call your local phone company. TDS customers can call 1-888-CALL-TDS to check eligibility and to have an application form mailed.
As the eighth largest telecom provider in the U.S., TDS Telecommunications Corp. (TDS®) connects people with broadband Internet, phone and TV entertainment services in hundreds of rural, suburban, and metropolitan communities in 30 states. With more than 40 years of experience and 1.2 million equivalent access lines in service, customers can select from the latest technologies, including: VoIP (managedIP) phone service, dedicated Internet, data networking, and hosted-managed services.
TDS Telecommunications Corp. also manages the data center operations of VISI Inc. and TEAM Companies, specializing in colocation, cloud computing, and disaster recovery solutions for businesses of all-sizes. In total, approximately 2,700 people work for the companies both in local communities and at TDS' national headquarters in Madison, Wis. Visit http://www.tdstelecom.com, http://www.tdsbusiness.com, http://www.visi.com and http://www.team-companies.com for more information.
TDS Telecommunications Corp. is a wholly owned subsidiary of Telephone and Data Systems, Inc. [NYSE: TDS, TDS.S] Telephone and Data Systems, Inc., a Fortune 500® company, provides wireless, local and long-distance telephone and broadband services to nearly 7.2 million customers in 36 states through TDS Telecommunications Corp. and U.S. Cellular [NYSE: USM], its 83-percent owned wireless subsidiary. Founded in 1969 and headquartered in Chicago, Telephone and Data Systems employed 12,400 employees as of Dec. 31, 2010. Visit http://www.teldta.com for more information.
For more information contact:
DeAnne Boegli
National PR Manager, TDS Telecommunications Corp.
608-664-4428
###