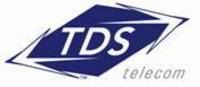 This new network lays the foundation for an exciting future at TDS.
Madison, Wis. (Vocus) January 22, 2008
Today, TDS turns on the WiMAX signal in Madison, Wis. TDS is the first communications provider in Wisconsin to offer true WiMAX — a revolutionary, wireless high-speed Internet and phone service. The new WiMAX technology will provide digital phone and broadband service to nearly 65,000 customers in the Madison area during the first stages of the product rollout.
"For small business entrepreneurs, telecommuters, gamers, individuals and families salivating for speed, this will be their preferred communications solution," trumpets Dave Wittwer, president and CEO of TDS Telecommunications Corp. "Offering a high-speed Internet product that is easy to use and install, as well as having incredibly fast upload speeds will be a welcome change for business and residential consumers."
TDS has invested millions of dollars constructing the WiMAX service by strategically placing network transmission equipment on six towers on the east and west sides of Madison. TDS employees, along with strategic equipment vendors have completed years of research and engineering to create the new wireless Internet service. In fact, for the past 10 months, TDS employees in Madison have been privately testing the service in their homes. More than 40 employees are currently up and running on the new WiMAX network.
"We chose to trial WiMAX with our employees because we wanted them to be intimately involved and familiar with the product. Employees have provided candid feedback related to the installation and service provisioning during early deployments," states Lisa Cvengros, executive vice president and chief technology officer at TDS Telecommunications Corp. "This project has been a team effort from the very beginning and the results and feedback are certainly promising and exciting for our company."
The new wireless product delivers both digital voice and high-speed Internet service over one connection in a customers home or business. TDS selected Alvarion Ltd. (NASDAQ: ALVR), the world's leading provider of WiMAX™ and wireless broadband solutions to launch its advanced primary voice and broadband services using its IEEE 802.16e 4Motion™ solution at the 2.5 GHz frequency band. Previous market tests in the Fox Valley used pre-WiMAX technology from Alvarion helping to build TDS' confidence in the new WiMAX technologies now available.
Installation requires a scheduled visit by a specially trained TDS technician who is skilled in both the technology of WiMAX, as well as the wireless signal identification. The strongest tower signal is then utilized for the transmission of both Internet and phone services.
The product will be marketed as Wireless High-Speed Internet and will first be offered to customers in areas where signal strength is greatest (see "Who can get WiMAX" coverage map online at http://www.media.tdstelecom.com).
Cvengros emphasized the wireless Internet and digital phone service is based on a fixed wireless platform and should not be confused with wireless open signals (i.e., Wi-Fi). "The wireless signal for our WiMAX product is sent from one of six towers located around Madison. The customer receives the signal from either an indoor window unit antenna, which is about the size of a small book, or an outside roof-top antenna about the size of a large dinner plate. The signal is dedicated to the end-user and cannot be shared by other users in the way people receive Wi-Fi while sitting at the local coffee shop."
How do WiMAX and Wi-Fi differ?
WiMAX:

Secure signal
Professional, carrier-grade network
Range of service 2-3 miles
(line of sight and non-line of sight)
Wi-Fi:

Shared signal
Open network
Limited range (300 ft)
The wireless signal being used to deliver this product is a secured, licensed spectrum owned by TDS. "The transmission signal covers a two-mile distance around each of our seven towers and reaches roughly 55,000 residential and 10,000 business addresses in Madison," says Cvengros.
TDS has completed discussions with the city of Madison and is continuing discussions with private tower operators and surrounding communities to expand coverage by securing additional tower access. Once fully-deployed, the licensed spectrum has the ability to cover a 35 mile radius around Madison, which could have significant business impact for TDS and consumers in the region.
TDS WiMAX service works best for customers in limited-obstruction areas. "Consumers need to be aware that signal strength has some geographic limitations," says Cvengros. "Topography plays a role in determining who is able to obtain service, but that will improve as we increase our coverage area with more access points."
Depending on the service a customer selects, TDS will be delivering up to 6Mb Internet speeds in combination with the fastest upload speed available. "TDS WiMAX is the fastest upload speed currently available for consumers at 6Mb / 3Mb in Madison," adds Cvengros. Business customers will have access to near symmetric download and upload speeds.
"Right now, we are strategically launching this product to help more customers gain access to broadband services, many that TDS cannot reach today with our traditional DSL offering. As the network matures and our experience grows, consumers can expect more from the TDS WiMAX network," states Wittwer. "This new network lays the foundation for an exciting future at TDS."
For more information customers can call 1- 877- 638-7626 (1- 877-METROCOM) to talk with a customer advisor.
Editor's Note: For details about who will have access to TDS WiMAX, projected WiMAX usage numbers worldwide, and images showing how WiMAX works, please visit http://www.media.tdstelecom.com.
TDS Telecommunications Corp. (TDS Telecom), a growing national company headquartered in Madison, Wis., brings high-quality, locally based telecommunications services to hundreds of rural communities, suburbs and mid-size cities across the United States. The company, along with its subsidiary TDS Metrocom, provides service for more than 1.2 million access line equivalents. Visit http://www.tdstelecom.com and http://www.tdsmetro.com for more information.
TDS Telecommunications Corp. is part of the Telephone and Data Systems, Inc. (AMEX: TDS) family of companies. TDS is a diversified telecommunications corporation founded in 1969. Through its strategic business units, U.S. Cellular (AMEX: USM) and TDS Telecom, TDS operates primarily by providing wireless and local telecommunications service. The company currently employs approximately 11,600 people and serves approximately 6.4 million customers in 36 states.
###