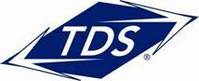 TDS will work with local officials to communicate thier status on mass repair situations
Madison, Wis. (Vocus) August 24, 2009
Hurricane season is here. Meteorologists are on the look out for the next big storm. Thankfully, businesses and consumers alike have time to prepare. At TDS Telecommunications Corp. (TDS™) the Network Operations Center in Madison, Wis. monitors weather patterns and alerts 24/7 for TDS territories that may be in the storms path. TDS has operations in Fla., Ga, Miss., Ala., N.C., and S.C., which have all been affected by hurricanes in the past, including Katrina.
"A landline phone is an important item to have especially during emergencies," adds Robert Coontz, regional field services manager for TDS. "I know cellular and cordless phones are popular, they can't always be counted on when the power goes out. It's a good idea to have a traditional corded phone in your home. These non-electrical phones are able to work when the power is out because of the battery-powered backup systems TDS has in place at local office, or in remote sites."
Steps to prepare for hurricanes and tropical storms
Find a large box or tote with a cover and include the following:

Enough water to last three to seven days
An alternate communication plan to stay in touch with family
Non-perishable food to last three to seven days
Enough blankets and pillows for your entire family
All necessary medicines, prescription drugs, and a First Aid Kit on hand
A radio, flashlight, and plenty of batteries
If you are leaving your home, take your local TDS phone book.
You'll also want to:

Locate a traditional landline phone in your home--corded, not cordless
Fully charge your cell phone, locate car charger
Back-up your home computer files and secure them in a safe location
Home computers have become a critical "must-have" piece of equipment, so it's important to have a plan that ensures your data is safe, too. TDS' remote "Back-up Online" service is a simple solution. With it, customers can back-up computer photos, files and other information before the storm hits. Visit http://www.tdstelecom.com/backuponline for more information. The cost is $4.95 per month. TDS back-up servers (which store your information) are in a secure site often located thousands of miles away.
What do you do after a storm hits? Assess your local situation. In mass power and/or phone outages TDS customers will not need to call to report their outage. "TDS will work with local officials to communicate thier status on mass repair situations," says Coontz. "Do not try to touch or move downed phone or power lines, you could be electrocuted. Remember to use your corded landline phone to test for service; cordless phones will not work during power outage." When necessary, customers can call TDS at 1-888-225-5837 (1-888-CALL-TDS) from an alternate location and let them know their individual situation. TDS Customer Advisors will be waiting and ready to help.
TDS Telecommunications Corp. markets communication services to business and residential customers in 30 states through its brands TDS Telecom® and TDS Metrocom®. With 1.1 million access line equivalents in service, TDS Telecommunications Corp. connects customers to phone, broadband, and digital television service in hundreds of rural, suburban, and metropolitan communities. TDS Telecommunications Corp. is the eighth-largest wire line company in the nation; employing approximately 2,730 people. The company is headquartered in Madison, Wis. Visit http://www.tdstelecom.com and http://www.tdsbusiness.com for more information.
TDS Telecommunications Corp. is a wholly owned subsidiary of Telephone and Data Systems, Inc. Telephone and Data Systems™ is a Fortune 500® company that provides wireless, local and long-distance telephone, and broadband services to 7.3 million customers in 36 states, through TDS Telecommunications Corp. and U.S. Cellular®, its 81-percent owned wireless subsidiary. Founded in 1969 and headquartered in Chicago, Telephone and Data Systems employed 12,440 people as of June 30, 2009. For more information, visit http://www.teldta.com.
For more information contact:
DeAnne Boegli
TDS Telecommunications Corp.
608-664-4428/608-225-2472
# # #