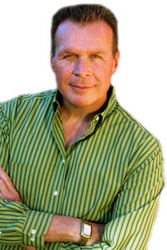 "We are supporting JD Hayworth because he was one of the first in the state to publicly and officially support the Tea Party movement" -Keith Sipmann, Arizona Tea Party Organizer
Chicago, IL (PRWEB) February 25, 2010
Liberty First PAC (libertyfirstpac.com), a national committee of tea party organizers and activists, announced its full support and endorsement of J.D. Hayworth in his campaign for U.S. Senate in Arizona today. The announcement comes as one of the first unified "tea Party" calls for support of a challenge to Senator John McCain in his bid for re-election.
The endorsement is in reaction to a poll at TaxDayTeaParty.com that questioned more than 3,500 respondents on whether or not they would support J.D. Hayworth in his campaign for Senate against John McCain. 79% of the activists polled said they would support Hayworth.
Hayworth is viewed by many Arizona tea party activists as a "movement candidate," and is credited for helping strengthen the tea party movement across the state.
Keith Sipmann, an Arizona Tea Party organizer and Chair of Tea Party Arizona PAC, said "We are supporting JD Hayworth because he was one of the first in the state to publicly and officially support the Tea Party movement."
John McCain, on the other hand, is not a friendly name among tea party activists.
Eric Odom, Chair of Liberty First PAC and a Chicago based Tea Party Organizer, blasted John McCain saying "he's a progressive who betrayed liberty in favor of special interest and Washington political points."
Erika Franzi, an Asheville organizer with the Asheville Tea Party, says "John McCain's memorable bipartisan efforts, including Campaign Finance Reform, Climate Stewardship, Amnesty, and TARP, demonstrate his lack of regard for the constitutional limitations of the federal government." Franzi went on to say that "Senator John McCain is not a liberty candidate," and says the Asheville Tea Party supports J.D. Hayworth's bid for Arizona Senate.
Liberty First PAC, the umbrella for the Tax Day Tea Party group, The Patriot Caucus, and the American Liberty Alliance, operates as a federal PAC and has an "advisory team" of 35 tea party organizers. The PAC currently has more than 3,500 members who pledge financial support.
The PAC will send J.D. Hayworth financial contributions, and has plans for several Arizona based efforts aimed at getting out the vote for the Hayworth campaign.
###