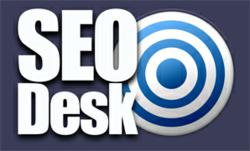 (PRWEB UK) 5 May 2013
With the Yoga Show 2013 taking place in the Olympia in London between the 25th and 27th of October bringing together the great and the good of the yoga industry, Camyoga are proud to announce that they will be exhibiting at the event. This event provides the perfect platform for anyone with an interest in yoga to meet like-minded individuals and to find out the full range of what is available to them.
With the pace of modern life being extremely hectic, finding the time to relax and de-stress can be difficult which is where yoga provides the perfect way to break free from the daily struggle. Yoga can also provide a way for people to earn additional income or for an employer to offer support for their staff members. This is why individuals and employers are keen to find out more about yoga and how its benefits can be harnessed.
Camyoga offers a range of yoga teacher training courses which not only boosts a student's knowledge of yoga, it gives them the tools to be able to teach other people. Being able to teach yoga can be a great way to get more from hobbies and interests or it could be an exciting way to make money. With so many people suffering from stress, especially in the Greater London areas, being able to teach yoga to classes every week will give people an opportunity to help others in the local community.
Camyoga are based a short one hour train journey from London which provides the opportunity to put some distance between the student and the big city. Our custom built facilities provide the perfect way to learn; there are a number of different ways to develop yoga skills
Anyone wishing to learn about yoga, yoga teaching and the full range of yoga teacher training courses provided by Camyoga will be able to learn all of this and much more at the Yoga Show 2013 at the Olympia in October 2013.
About CamYoga:
Camyoga is one of the most up to date and leading yoga centres in the whole of the UK and the company provides an extensive range of yoga training courses. Situated less than an hour's train journey from London, the centre provides residential and day courses. With a focus on understanding the ethos of yoga and how to develop teacher skills as well as yoga poses, Camyoga aims to provide everything a potential yoga teacher could need.