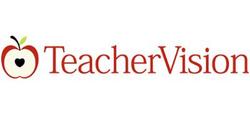 Visual images make learning come alive for students
Boston (PRWEB) April 23, 2009
Teachers can now find more than 1,000 educational clip art images from DK, the publisher of beautifully illustrated reference books, on TeacherVision, the Internet's most popular teacher site. Free to TeacherVision subscribers, the downloadable full-color clip art is great for illustrating classroom and homework activities, such as reports, special projects and more. Teachers can explore the gallery of images with a free trial subscription to TeacherVision.
"Visual images make learning come alive for students," said Jess M. Brallier, publisher, TeacherVision. "DK is renowned as the publisher of the highest quality illustrated reference books for children and adults, and we are proud to offer this extensive gallery of clip art, along with suggestions about to how use it, to spark student thinking and creativity across the grade levels."
The clip art images, organized by educational topic, are colorful and detailed. TeacherVision provides creative ideas for seamlessly integrating the images into lesson plans and other classroom activities. The clip art can easily be printed for bulletin boards, used to decorate classrooms or made into transparencies for an overhead projector. Teachers may choose to use the images to illustrate worksheets or assignments to help engage students in the topics they are studying. The images in the gallery span the seasons, and students can use the clip art for school projects, reports and holiday cards.
To help teachers make the most of this impressive collection of images, TeacherVision is integrating the clip art into its original worksheets and other classroom materials . For example, using photo portraits from the clip art gallery as inspiration, teachers can ask their students to write stories or poems about the people portrayed in the images and then share them with their classmates. Or they can use photos of dinosaurs or flags to help students learn to identify the images.
The DK clip art is a great way to make science come to life as well. Teachers can share the excitement of watching a butterfly emerge from chrysalis to its full beauty with the colorful DK photo images in the TeacherVision gallery.
A seven-day free trial subscription to TeacherVision is available. Subscriptions include unlimited access to the DK clip art gallery, more than 17,500 resources for pre-K-12 teachers, a library of more than 180 printable books and a 30 percent discount on the MyGradebook, an online gradebook for teachers.
About TeacherVision
TeacherVision is the Internet's most popular teacher site for trusted online tools, lesson plans, printables, classroom management resources and skill-building exercises to help teachers save time and make learning fun. TeacherVision is dedicated to supporting children's learning in school and in life.
TeacherVision is part of Pearson, the world's largest integrated education company. Pearson's other primary operations include the Financial Times Group and the Penguin Group.
###