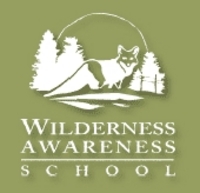 Children are simply happier and healthier when they have frequent and varied opportunities for experiences in the out-of-doors
Seattle, WA (PRWEB) July 6, 2009
The new book "Coyote's Guide to Connecting with Nature: For Kids of All Ages and their Mentors", is the product of 25 years of experience with thousands of students in nature. Coyote's Guide shares a teaching model that guides parents, teachers and outdoor leaders to share the wonder of nature with kids and adults. It helps address the rapidly shrinking amount of time that today's kids spend outdoors, and provides an opportunity for kids to rediscover nature play as a source of exercise, creativity and joy.
"Unlike television, nature does not steal time; it amplifies it. Nature inspires creativity in a child by demanding visualization and the full use of senses. In nature, a child finds freedom, fantasy and privacy; a place distant from the adult world, a separate peace." Says Richard Louv, author of "Last Child in the Woods: Saving our Children from Nature-Deficit Disorder", and prominent leader in the "No Child Left Inside" movement.
"Children are simply happier and healthier when they have frequent and varied opportunities for experiences in the out-of-doors," says Louv, "Free play in natural areas enhances children's cognitive flexibility, problem-solving ability, creativity, self-esteem and self-discipline."
Coyote's Guide was developed by Wilderness Awareness School, a Duvall, Washington nonprofit that provides workshops to experience and practice all the teachings and nature activities for kids in the book first hand. Ellen Haas, co-author, observes that "Coyote's Guide is a new way of presenting teachings that are the ancient, worldwide legacy of hunter-gatherer cultures who surrounded their children with 'Invisible Schooling.' This way of teaching hones students' senses and connects their imagination to the natural world."
Haas writes in her introduction, "Many adults deeply value direct experience with nature in their own lives and want to transmit it to others. Some were fortunate to grow up free to roam and hunt and fish and build tree houses in the wild places near their home with parents and mentors who encouraged them - and they want to pass on the tradition. More still are members of the first generation that didn't have that privilege - and they want to reclaim the tradition." Coyote's Guide is a guide for action in the nature connection movement. You can learn more or purchase Coyote's Guide here: Coyote's Guide information
For a direct learning experience of Coyote's Guide's techniques, Wilderness Awareness School offers Coyote's Guide teacher training workshops in Duvall, Washington (45 minutes from Seattle). This summer is their 13th year offering weeklong "Art of Mentoring" workshops, as well as weekend "Coyote Mentoring" workshops
For additional information about Coyote's Guide and Coyote's Guide trainings, contact Ellen Haas or visit their website: Wilderness Awareness School
About Wilderness Awareness School:
Wilderness Awareness School is an educational nonprofit that has been educating youth and adults in nature skills, wilderness survival, naturalist training and its unique mentoring model since 1983.
Contact:
Ellen Haas
Wilderness Awareness School
425.788.1301 x 54
http://www.wildernessawareness.org
###