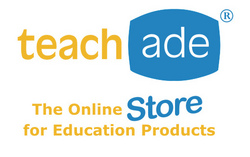 Lack of funding and support for our education system isn't going to go away anytime soon
Miami, FL (Vocus) October 28, 2010
Through the combined efforts of TeachAde.com, the premier social networking source for educators, Adopt-A-Classroom (AAC) and the National Education Association's Member Benefits Corporation (NEA MB), more than $10,000 was placed directly into the hands of educators across the nation during the first two weeks of the 2010-2011 school year.
Corporate sponsors, community members and parents alike are finding that the unique and intuitive resources, made available by these three organizations working together, are a perfect solution for ensuring that donated funds fulfill their communities' needs directly and effectively.
According to a recent survey published by the National School Supply and Equipment Association (NSSEA), educators reported spending an average of $936 on supplies and resource materials for their classrooms during the 2009-2010 school year. "Lack of funding and support for our education system isn't going to go away anytime soon," said Michael Pearce, founder and CEO of TeachAde. "We need to give teachers additional tools to help make life better for them. TeachAde, the NEA MB and Adopt-A-Classroom are helping provide that."
Here's a 3-way partnership that has started a movement allowing for win-win situations all around. Educators are able to ask for help, parents and community members are able to directly and easily provide it, and children all across our nation are reaping the rewards.
Corporate sponsors and heart-conscious organizations are finding their own niche in this movement, also, as they support programs through TeachAde and AAC to match dollar-for-dollar donations made from their own communities and across the country.
There are currently over 550 teachers signed up for "adoption" this school year. Of those, 110 were adopted within the first two weeks and $10,000 sent directly to them via a TeachAde credit that can be used in any of over 30 different online stores providing valuable resources to enhance their classrooms and curriculums and fulfill their specific needs.
About TeachAde:
TeachAde.com is the first social network for educators providing them with the ability to create, search and share resources to enhance their teaching and professional development as well as network with other educators. TeachAde is available free of charge and members consist of K-12 teachers from around the U.S. and the world, college professors throughout the U.S., and representatives of commercial and non-profit enterprises that serve the teaching community. For more information please visit http://www.teachade.com or contact info(at)digitaldawn(dot)biz for photo or interview requests.
###