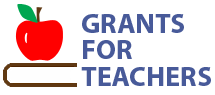 Fort Collins, CO (PRWEB) March 26, 2012
GrantsForTeachers.org offers teachers the best advice on how they can take advantage of the many benefits to bestow on their students. With topics that range from how to pay off student loans, to useful tips and beneficial information on educational grants, this website is for any school or teacher looking for the resources they need to apply for numerous types of grants available.
With the wide range of available grants for teachers, they can now find the best, most relevant information on how to apply for specific grants such as technology grants, that will allow teachers the capability to purchase technology products and services that will contribute to the improvement of their students' education.
The founders of GrantsForTeachers.org have been giving quality online service since 2007. The site provides an extensive compilation of specific grants, as well as detailed information on how teachers can write a well-planned proposal in order to get the grants they need to help their students succeed and get the education they deserve.
For further information about GrantsForTeachers.org, please contact the site by email at info(at)snapinmedia(dot)com.