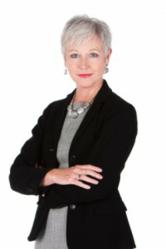 It's important to find an online program that is accredited and specializes in the discipline the student wishes to practice
San Diego, CA (PRWEB) November 21, 2012
TeachingDegreeOnline.com has worked with schools across the nation to create a teaching program search engine, tailored for student use. This search engine allows students to narrow down options by location. Further options allow students to request detailed information about programs, cost, coursework and degrees offered. The teaching program search engine is easy to navigate.
To supplement the search engine, TeachingDegreesOnline.com has provided a practical guide to help students compare college programs. This guide is free of cost and helps students determine what they are looking for in a program and how to choose a teaching program.
"Many students think all online programs are the same," says David Donohue, owner of TeachingDegreeOnline.com. "This is a huge misperception, since some online colleges are much more respected than others." That's why Donohue set up the site such that students would have access to the information that is essential for comparing online teaching programs.
"It's important to find an online program that is accredited and specializes in the discipline the student wishes to practice," Donohue says. "For example, students need to know if the college offers a literacy track of they wish to become a literacy specialist, and not all general teaching programs will offer that sort of specialization."
Performing preliminary research is essential for student success. Donohue's guide prepares students so they know what to look for and how to interpret ranking scores of online colleges. "Students need to learn how to weigh their personal preferences and needs against the rankings put out by sources like US News & World Report or the Online Education Database," says Donohue. "Then they can make wise choices that will save them time and money."
About TeachingDegreeOnline.com
New website, TeachingDegreeOnline.com, provides students with a one-stop resource for all things related to teaching careers. Students can read education career profiles, learn what it takes to get specific teaching degrees and certifications and compare online and traditional teaching programs. Students can find free educational resources and more at http://teachingdegreeonline.com/.