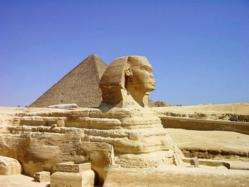 English teachers can earn a tax free salary of up to $5000 a month teaching in the Middle East
Los Angeles, California (PRWEB) April 10, 2013
People interested in teaching English abroad in the Middle East now have resources from real ESL teachers. The team at EnglishMouth.com, founded by American English teachers, have created a guide for adventure seekers who are interested in getting paid to travel.
When relocating to the Middle East, having trustworthy information about becoming an ESL teacher is important. Online blogs are filled with misinformation and disinformation about the process of becoming a TESOL certified English teacher, so the team at EM has created a PDF tutorial for aspiring instructors who want to reinvent their career and become an expatriate.
Teaching overseas has many benefits because the bureaucracy of licensing is completely different from that in Western countries like the United States. For example, becoming an ESL teacher in the U.S. would require a TESOL Master's degree, as well as other certifications, credentials and licensing – not even counting the fact one needs many years of experience before being able to acquire a high-paying teaching position.
In the Middle East, an English teacher can make a net (take home) pay of $5000 a month and only hold a BA degree (perhaps in English, Linguistics, Teaching or other relevant discipline). Many countries in the Middle East have opened their doors to instructors and teaching overseas has become much easier than before. Some of the popular countries include Kuwait, Qatar, Bahrain, Oman, Yemen, Saudi Arabia, Egypt, Israel, Jordan, Turkey and the UAE: United Arab Emirates: Dubai & Abu Dhabi.
Teaching English abroad is recession-proof because the demand for tutors is so high. With English as the "world's unifying language," employers are scrambling to recruit teachers; therefore, the benefits can be amazing. It's very common for language schools to pay for an ESL teacher's round trip flight, apartment and insurance benefits. And of course many countries in the Middle East offer tax free salaries. Because teaching overseas offers sightseeing opportunities, essentially, the job enables instructors a way to get paid to travel.
ABOUT ENGLISHMOUTH.COM
Founded by certified ESL teachers, http://www.EnglishMouth.com gives aspiring adventure seekers resources to learn how to relocate overseas to teach English. In addition to the popular tutorial "Teach English Overseas: Insider secrets to scoring jobs abroad," EM now offers one on one career coaching for candidates who want to land the best jobs in the Middle East.