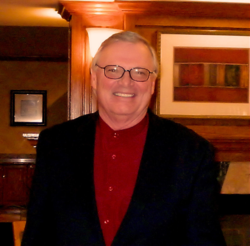 Our clients are reporting back with fantastic results...
Etna, CA (PRWEB) June 17, 2013
Game Theory, a concept made famous by the movie, A Beautiful Mind, is very effective at improving results of presentations. While Game Theory itself is very mathematically complex, Chris Reich of TeachUPresentation has extracted the most applicable parts and developed a practical application to making effective presentations.
Most presentations lack strategy. Game Theory gives a framework around which a strategy can be developed to greatly improve outcome for the presenter. The theory revolves around the idea of the "pay-off". A pay-off is a unit of gain made by each participant in a transaction.
For example, if you wish to buy a new car, your pay-off is the fun of driving that car and the pay-off for the salesperson is the commission. That is obvious. Game Theory takes us deeper. The salesperson may need another sale to complete a record month or to save his job! There might be more at stake than just the commission. Understanding all the possible pay-offs changes the outcome for the strategic thinker.
In business, a presentation might be made to management about the need for a new piece of expensive equipment. While every effort might be made to clarify the need in a typical presentation, when using the strategy of Game Theory the presenter might focus on the benefits to management. Perhaps this new piece of equipment can improve productivity sufficiently to move a division into first place within the company. That has direct appeal to management.
Chris Reich of TeachUPresentation was the first to introduce these concepts to the business community through professional advanced business presentation training. "Our clients are reporting back with fantastic results after putting staff through our advanced business presentation training," says Reich. "A lot of time and research has gone into developing this program and I'm happy to see our clients succeed, especially in this economy."
This advanced presentation training is available to U.S. owned companies only.
For further information or interviews contact Chris Reich through the company's website.