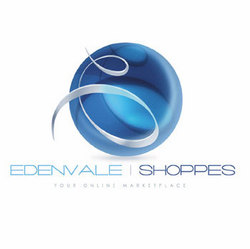 And as I have stated many times before, our customers demand the best, and again I can say with the utmost confidence, we deliver; we are proud to announce such a valued addition to our ever expanding patio furniture offerings
Green Bay, WI (PRWEB) March 3, 2011
Edenvale Shoppes announced today that it is expanding its High End Patio Furniture offering with the addition of new teak furniture collections by Kingsley Bate and Jewels of Java to its outdoor furniture offerings on its patio furniture websites. These new collections, in addition to the overwhelmingly successful collections already offered, will round out the Fine Patio Furniture Collections for the 2011 Season.
"Edenvale Shoppes was fortunate to enjoy a tremendous growth last year. The addition of extensive and elegant offerings from several top manufacturers, Kingsley Bate and Jewels of Java, will ensure that Edenvale Shoppes will be geared for outdoor patio furniture offerings to again satisfy the needs and wants of each and every segments of the market." said Jesse Akre, President and CEO of Edenvale Shoppes. "Jewels of Java and Kingsley Bate, and its products, are known for the prestige and quality that one expects from a leader in their respected industry. Whether you are looking for Teak Chairs that will give your friends in family style and class in their seating - Or maybe it is a classically elegant Teak Bench styles that enhance your deck or patio needs, our selection of fine teak patio furniture will be sure to give you a proper place for your guests to eat and socialize. And finally, an investment that is sure to bring you a lifetime of enjoyment in return can be found in our large selection of Deep Seating Wood Teak Patio Furniture Designs. Deep Seating Teak is sure to bring comfort in style. So no matter what your taste or budget, style or décor requirements, Edenvale Shoppes and its family of outdoor furniture sites are sure that we have something that will meet your criteria".
"And as I have stated many times before, our customers demand the best, and again I can say with the utmost confidence, we deliver; we are proud to announce such a valued addition to our ever expanding patio furniture offerings".
"Concurrent with the launch these latest new products - We have also tasked ourselves with aggressively adding to our vendor portfolio in other segments, as we strive to further product variety and depth to our online presence. Consumers still deserve a best in class web experience on a site - tailored to their needs - with the right products - and we feel that Edenvale Shoppes and its world class ecommerce sites offers that and more. We want to make purchasing all your furniture and home décor items from any one of the Edenvale Shoppes ecommerce sites as easy and appealing as possible. We look forward to further serving our customers and visitors, shopping for their home and patio décor needs, not only on one of our many niche market sites, but also at EdenvaleShoppes.com
Since Edenvale launched its first patio furniture site in 2003, it has made great strides towards a goal of being one of the premiere internet retailers of niche home and patio décor items, home furnishings, as well as premium furniture for home or business. For more information on our products, visit one of the links below:
"Home is everything, so we offer furniture and accessories that you will love to have. The products and manufacturers we offer will suit anyone's needs and allow them to express their true style. Maybe you are looking for casually elegant Teak Tables to give your patio timeless style. Or maybe it is an extraordinarily comfortable Teak Chairs that your patio or pool area needs. If you like to entertain outside, treat yourself to one of many classic Teak Chaise or Deep Seating Teak styles to make entertaining friends and family new and exciting. Our selection of Teak Bench and Teak Umbrella styles that will embellish your patio with a distinct statement for your family and guests to admire.
So no matter what products you are looking for, come visit one of our sites today. You will be glad you did.
About Edenvale Shoppes
Edenvale Shoppes was formed with a simple premise: To be one of the leading Home and Garden Furnishings and Decor e-Commerce companies…Period. To do this we knew we had to do three things well:
Offer a wide range of Products from Leading Manufacturers.
Have Websites that not only attract - but also captivate.
Have Customer Service and Customer Support second to none.
Since early 2003, we have successfully executed the plan - and continue to do so. Today, we are one of the e-commerce leaders with over 40 sites in the Niche Home Furniture, Patio Furniture and Home Décor marketplace. We admit, not every desire can be quenched, nor every customer absolutely satisfied. But we do know that our "Do it better and faster" mentality continues to impact everything we touch; the result - a more satisfied customer. Visit one of our sites today and indulge yourself - you deserve it.
Edenvale Shoppes LLC - A BBBOnline certified and approved company.
###