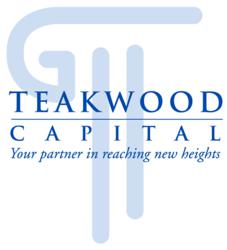 We are excited to have Jim as a mentor to our companies as he has successfully navigated the same journey they are on.
Dallas, TX (PRWEB) April 05, 2013
Teakwood Capital is pleased to announce the appointment of Jim Janicki as Executive Partner, adding to the team of highly successful senior executives contributing their talents in the Executive Partner role in Teakwood's portfolio of technology-enabled companies. Jim will be elected as Executive Chairman on the Board of Directors of select portfolio companies where his mentoring and guidance of management teams will prove invaluable, helping companies sustain profitable operations while simultaneously experiencing high revenue growth. Jim brings more than 25 years of executive leadership with extensive entrepreneurial and software technology experience. "We are excited to have Jim as a mentor to our companies, as he has successfully navigated the same journey they are on. He understands the opportunity and the challenges," added Shawn Kelly, Managing Director of Teakwood Capital.
Jim is currently the President and CEO of Ignite Technologies, a leader in enterprise content delivery solutions. Jim also served as President and CEO of Calpont, a privately-held company that focuses on high-performance database solutions. Prior to that, he was the co-founder and CEO of MetaSolv Software, a leading global provider of operations support system solutions for communications service providers around the world. MetaSolv Software grew from three employees to more than 600 and went public in 1999 with revenues reaching $130 million in 2001. Jim is the recipient of numerous honors including the Ernst & Young Entrepreneur of the Year Award and the Tech Titan Corporate CEO award from the Dallas Metroplex Technology Business Council. Before co-founding MetaSolv, Jim spent more than a decade in various positions at Texas Instruments.
Jim has a Bachelor of Science Degree in Computer Information Systems from Arizona State University and resides in Dallas, Texas.
About Teakwood Capital
Teakwood Capital is a Dallas, Texas private equity firm that provides comprehensive equity financing in support of management teams aspiring to buy and grow companies. The firm's Managing Directors bring over 160 years of combined operational and financial expertise to assist companies in reaching their full potential. Teakwood invests primarily in profitable businesses in Texas and neighboring states, with revenues under $25 Million.