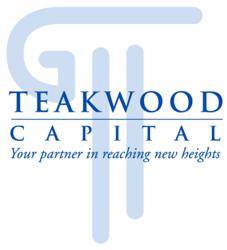 Vinse brings deep financial knowledge across the spectrum, from operating companies to managing investments.
Dallas, TX (PRWEB) July 10, 2012
Teakwood Capital is pleased to announce that Vinse Davidson has joined the firm as Managing Director, Chief Financial Officer. He has over 25 years of business experience, with significant roles in the financial and operational aspects of venture capital, real estate, computer systems management, and infrastructure construction. Vinse will assist portfolio companies with finance and accounting, as well as perform Fund-level financial duties.
Previously, as a Partner and CFO with STARTech Early Ventures for twelve years, he was responsible for the finance, accounting, and administrative functions surrounding their venture investment funds and business acceleration initiatives in Richardson, Texas. His career also includes work for MasTec, Inc., a national construction company, as Division President and for Trammell Crow Company, a commercial real estate developer and manager, as CFO of their Dallas Industrial Division. Between corporate careers, Vinse has provided CFO services for growth-stage companies on a consulting basis that included raising equity and loan capital and supporting mergers, operations and training.
Vinse graduated from the University of Tennessee at Martin in accounting and went on to receive a Master of Professional Accounting degree from The University of Texas at Austin. A licensed CPA, Vinse resides in Coppell, Texas.
About Teakwood Capital
Teakwood Capital is a Dallas, Texas private equity firm, that provides provides comprehensive equity financing in support of management teams aspiring to buy and grow companies. The firm's Managing Directors bring over 160 years of combined operational and financial expertise to assist companies in reaching their full potential. Teakwood invests primarily in profitable businesses in Texas and neighboring states, with revenues under $25 Million.