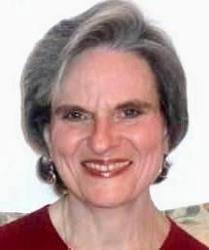 Our skills are in establishing safe environments in which participants share their deepest concerns, in fostering self-exploration, and promoting gut-level honesty.
Kings Park, NY (PRWEB) September 14, 2010
Visionary Health Solutions, a New York wellness training and coaching company, announces its newest service of Team Building Group Coaching sessions for leadership, management and employees of hospitals and healthcare organizations, and non-medical small and large businesses. These sessions help large or small groups to improve morale and change their culture to one of cooperation and genuine interest in working together to improve team performance and productivity. This is achieved through building trust, clarifying problems, improving communication, setting goals, and effective problem solving. These sessions are for all personnel and fall under the general service of Visionary Leadership Coaching.
Susan Eisner, MPH, CASAC, President, explains, "We've been called in to help groups with problems common in healthcare and other business environments, either by departments directly, or through Human Resources. In one Staten Island hospital, we greatly transformed a group of resident physicians of varying ages and cultures who were not helping each other or appropriately following supervisors' directions, risking putting patients in danger. In a Brooklyn hospital, we supported the entire Human Resources staff themselves to help them manage particularly stressful work conditions, communicate frustrations with each other, be more effective in handling employee complaints, and increasing cooperation between the different divisions in their department."
Team building coaching sessions can be scheduled for homogeneous groups such as equal level leadership personnel, managers, or staff employees. Combining all members of a department of different status levels is also particularly beneficial. Strategies here may include groups meeting first without leadership present to allow honest sharing of team members and completion of written surveys soliciting their feedback of what it's like to work in that department, which is anonymously provided to leadership for review. Subsequent group meetings include all members who then together address the issues raised and work to resolve them.
Ms. Eisner further adds, "Our skills are in establishing safe environments in which participants share their deepest concerns, in fostering self-exploration, and promoting gut-level honesty. A participant commented, 'I learned my weak points and I learned I can communicate with people without being scared of offending them.' Between-session exercises are also given to practice skills learned. For example, an enlightening partnering activity that brings members closer together is one in which they discuss each other's traits and behaviors that enhance or make their work relationships more difficult, and ways to improve them."
About Visionary Health Solutions
Visionary Health Solutions promotes optimal performance through individual emotional and physical health via seminars and coaching for hospitals and other medical and non-medical companies. Visionary Leadership Coaching includes team building group sessions, and individual personal coaching and executive coaching. Cutting-edge techniques help individuals and groups move beyond "stuck points" to personal and professional success. Anger Management Coaching is also offered. Innovative wellness seminars topics include anger management, disruptive behavior, stress management, communication skills, meditation and relaxation techniques, addiction, impaired professionals, fatigue, and more. (For doctors and health personnel, these meet educational requirements of The Joint Commission and ACGME - Accreditation Council for Graduate Medical Education.)
Learn more at VisionaryHealthSolutions.com.
Media Contact:
Susan Eisner
(631) 269-7048
###