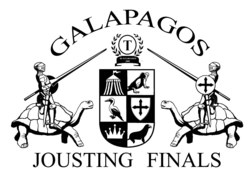 the Federation of Oxymoronic Sports
Monte Carlo, Monaco (PRWEB) April 1, 2009
The Team-O Challenge invites teams of contestants to re-enact logic-defying Team-O sports and to submit videos of the re-enactment for viewing, voting and commentary online. Team-O sports currently available to Challenge contestants include:
Urban Dodge Ball
Extreme Bunny Hop
Underwater Skiing
Galapagos Jousting
Antarctic Chess
The purpose of the Challenge is to encourage public participation in Team-O sports, and to identify potential participants for upcoming TV shows about Team-O.
At the end of the Challenge, the most viewed and highest rated videos win prizes, including the chance to star in upcoming Team-O TV shows.
The Challenge lasts until May 14, 2009, with winners announced on May 15, 2009.
For more information about Team-O and the Team-O Challenge, visit the Team-O website.
About Team-O
There is growing evidence that throughout history, an extraordinary group of men and women have dared to defy conventional wisdom and have joined together in their common pursuit of Oxymoronic sports: Logic-defying adventures that bring together seemingly incompatible locations and activities. This society, dubbed "the Federation of Oxymoronic Sports", or simply "Team-O", remained an underground movement, the thread of which was lost for several decades and feared extinct -- until now. Due to a chain of highly improbable events and accidental discoveries, Team-O members have recently resurfaced, and the Federation re-established.
# # #