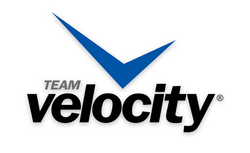 We looked at the best of the best companies for a marketing partner to round out our product offering, Team Velocity was the premier choice.
Dulles, VA (PRWEB) April 20, 2010
Team Velocity partners with VinSolutions, providing twice the "V" marketing power and the ultimate solution for all auto dealers' marketing needs.
Together these two companies will provide a comprehensive solution for auto dealers to integrate an all-inclusive approach to marketing that will help dealers retain current customers, conquest new customers and dramatically increase market share in both sales and service.
"It's an exciting opportunity for our two companies to work together – we expect to see dramatic growth and success for each of our clients by offering additional products and services through this partnership," said David Boice, President, Team Velocity.
Team Velocity is a sophisticated targeted marketing company that offers a fully integrated communication strategy, using mail and email, to increase dealers' sales and service business. Utilizing their proprietary software technology, SMART(filter) (click to view short video), to interface daily with clients' DMS data, as well as leading conquest databases, to analyze historical and current data related to all sales and service transactions. This proven strategy increases market share and customer retention, for both sales and service, at the dealer and association levels.
VinSolutions is an industry-leading developer of Internet-based Customer Relations Management (CRM) and Internet Lead Management (ILM) software, VinSolutions provides 24/7 dealership sales and marketing information to their clients anywhere Internet access is available. Vinsolutions enables dealership's marketing personnel to execute, manage, and analyze the results of multi-channel campaigns. Dealership marketing executives can measure their Return on Investment (ROI), tie revenue back to specific marketing programs and make adjustments in real-time.
"We looked at the best of the best companies for a marketing partner to round out our product offering, Team Velocity was the premier choice. Their technology and commitment to getting results for their dealers is un-matched in the industry", said Mike Dullea, COO, VinSolutions.
About Team Velocity
Located in Dulles, Virginia, Team Velocity is a digital targeted marketing company exclusively devoted to the automotive industry. Founded in 2005, Team Velocity serves dealers and associations throughout the U.S., providing data research and a broad range of marketing services for new and used car sales, plus service marketing to its clients.
About VinSolutions
Headquartered in Overland, Kansas with offices in Eden Prairie, MN, VinSolutions' CRM, ILM and Inventory Control modules enable dealerships to increase their sales productivity, increase visibility, and expand revenues. VinSolutions is GM, Ford, Chrysler, Audi and Subaru certified, and has working relationships, alliances and integrations with several automotive software service providers such as Kelley Blue Book, AutoSoft Inc., CARFAX, Autodata, RouteOne and DealerTrack.
Related News: SEAN WOLFINGTON recognized as "Entrepreneur of the Year".
###