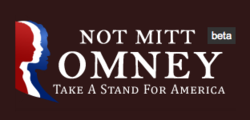 "Why would we support a candidate with a liberal record and apparent disdain for the Historic movement that has changed politics in America?"
Reno, NV (PRWEB) December 20, 2011
A newly formed Tea Party Super PAC is aggressively uniting tea party activists in a last minute effort to quell any potential momentum Mitt Romney may see in the final weeks before the Iowa Caucuses. The Super PAC, now in its second month online, already has 40,000 subscribing members and a busy online presence.
The Tea Party Fund uses a social network (http://www.TeaPartyFund.net) to coordinate 2,400 activists online and utilizes a web hub to inform activists about the liberal positions of Mitt Romney. NotMittRomney.com (http://www.NotMittRomney.com) is the PAC's website for information coordination. The website includes a hard-hitting ad, a petition against Romney, information about Romney's positions and a list of coalition members who support the effort.
Richard Disney, Nevada based activist and tea party organizer, says the effort comes in response to constant calls for an organized voice against Mitt Romney. "Not only does Mitt Romney fail to show his support among tea party activists, he also goes out of his way to distance himself from the brand," says Disney. "Why would we support a candidate with a liberal record and apparent disdain for the Historic movement that has changed politics in America?"
The Super PAC isn't stopping at the GOP primary. The group is already looking at office space in Ohio and plans a grassroots ground game in multiple high priority battleground states. The group plans to engage in ten Senate races and will develop GOTV campaigns in eight key states in the 2012 POTUS race.
"The unions and leftist organizations have been working on a ground game for years," said Ohio based Rob Coburn, Grassroots Coordinator for the Tea Party Fund. "There are a lot of groups looking to run TV ads and play traditional PAC politics, but our strategy is to think outside the box and organize activists at the local level to get out the vote."
The Tea Party Fund is already raising money and its membership is swelling quickly as word spreads. The fund leadership includes veteran tea party organizers like Ken Cook, Rob Coburn, Sina McCullough, Richard Disney and Ali Akbar, among others.
More information can be found at http://www.teapartyfund.com, http://www.teapartyfund.net and http://www.notmittromney.com.
###