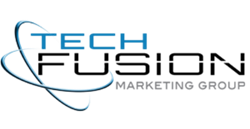 Tech Fusion Marketing Group introduces reputation marketing to small businesses, as it offers a personalized $297 reputation report at no cost to small business owners
Los Angeles, CA (PRWEB) April 30, 2014
Without a doubt, marketing is a prime factor that determines the fate of every business enterprise. Today, Tech Fusion Marketing Group introduces reputation marketing to small business owners and service professionals, even as it offers a mouth-watering $297 custom reputation report for free.
In a recent interview with Matt Wride, the CEO of Tech Fusion Marketing Group, it's been observed that there is a paradigm shift in the way online marketing is being done today. "In reality, reputation affects everything about a brand or business either positively or negatively; but then, the concept of reputation monitoring and management alone is obsolete. Reputation marketing is the new idea for small businesses in 2014 and moving forward, especially as it becomes more and more difficult to build an ever-increasing loyal customer base. I believe that businesses don't make money by monitoring or managing. Businesses make money by marketing," he notes.
"Over the last decade, online marketing has changed drastically with constant new ideas with social media marketing, SEO, email/SMS marketing, PPC, press releases, and local marketing. And although small businesses need to use these marketing methods to grow their business, the problem now is that none of them work anymore if the business doesn't have a five star reputation online. So we're simply combining the trust and power of online reviews with smart and effective marketing strategies to get our clients more customers. The bottom line is that great reviews convert new customers", he states.
According to Matt Wride, reputation marketing refers to a strategic marketing system whereby a business develops trust through real reviews and recommendations from satisfied customers. He states, "As of today, trust is the new route to successful online marketing as it attracts pre-qualified customers. In fact, studies have revealed that over 70% of potential customers trust online reviews just as much as a personal recommendation. But most marketers try to promote a product or service first and then build a 5 star rating for it second; this is backwards. At Tech Fusion Marketing Group, we build a 5 star reputation through our proprietary system and then market that reputation through social media and other channels."
With the use of its reputation analytics software, Tech Fusion Marketing Group provides a custom reputation report for small business owners who would like to assess their level of trust with potential new customers and to see exactly what people are saying about their business online. "For a limited time, Tech Fusion Marketing Group would like to offer a $297 reputation report to small business owners at no cost. It would help them know what people are saying about their products and services and provide their reputation score. This is eye opening for most people. Small business owners need to understand that a 5 star reputation isn't just having no bad reviews, but it's having enough positive reviews to be considered trusted in their market. The report is worth $297, but they will get it for free," Matt confirms.
In order to claim the free custom reputation report being offered by Tech Fusion Marketing Group, go to http://SeeYourReviews.com.