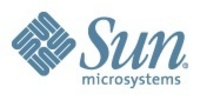 Next Generation Developers Drive Innovation
SANTA CLARA, Calif. (PRWEB) September 17, 2008
Sun Tech Days are loaded with technical content, practical "how to" information, examples of real-world solutions, tips on application performance tuning, hands-on training and more. The theme for this year's Sun Tech Days program is "Next Generation Developers Drive Innovation" and the first event for 2008-2009 is in Sao Paulo, Brazil from September 29-October 1, 2008 http://www.suntechdays.com.br/std/. Jim Parkinson, vice president, Developer, Tools and Services at Sun will be the featured keynote. Kaj Arno, vice president of MySQL(TM) community relations for Sun's new Database Group will also be attending the event.
Each Tech Days event for 2008-2009 will be broken into four tracks:
Java & Social Computing: Innovations on the Java(TM) platform and social networking technology. MySQL & Productivity: Web 2.0 development leveraging Sun's MySQL database, and productivity technology. OpenSolaris(TM): Solaris(TM) innovations and application development for the IPS repository. HOL: Hands on development with sessions on social computing, MySQL database, JavaFX(TM), OpenSolaris, NetBeans(TM) IDE and others. The Tech Days program will also include:
Demo Showcase: Six demos highlighting JavaFX, mashups, social computing, OpenSolaris, PHP/NetBeans and cloud computing. Lighting Talks: Content organized and delivered by community speakers around the different track topics. In addition, some of the Sun Tech Days events will have an extra day of deep dive content where attendees can choose from either a dedicated advanced training session on the NetBeans IDE, highlighting new features and solutions or a targeted event for students illuminating challenges and opportunities with next generation technology innovation.
About Sun Tech Days
Sun Microsystems' premier global developer conference, Tech Days, travels the globe to share expertise with the community about the Solaris Operating System, Java technology, JavaFX, MySQL database, the NetBeans IDE, GlassFish(TM), OpenSolaris, Sun(TM) Studio software, scripting languages, mobile and telecommunications technologies, open source, web application development and more. Additional information is available at: http://developers.sun.com/events/techdays/index.jsp. Developers are also encouraged to join the Sun Developer Network Program, at no cost, by registering online at: http://developers.sun.com/register.
Sun Tech Days 2008-2009, A Worldwide Developer Conference
Sao Paulo, Brazil: September 29 - October 1, 2008 Seoul, South Korea: October 15-17, 2008 Taipei, Taiwan: November 17, 2008 Guangzhou, China: November 19, 2008 Beijing, China: November 21-23, 2008 Tokyo, Japan: December 2-4, 2008 Singapore, Singapore: January 20-22, 2009 New York, United States: February 6-7, 2009 Hyderabad, India: February 18-20, 2009 London, United Kingdom: March 25-27, 2009 Madrid, Spain: March 31 - April 2, 2009 St. Petersburg, Russia: April 8-10, 2009 Tel Aviv, Israel: May 5-7, 2009 About Sun Microsystems, Inc.
Sun Microsystems develops the technologies that power the global marketplace. Guided by a singular vision -- "The Network Is The Computer"(TM) -- Sun drives network participation through shared innovation, community development and open source leadership. Sun can be found in more than 100 countries and on the Web at http://sun.com.
Sun, Sun Microsystems, the Sun logo, Java, JavaFX, Solaris, OpenSolaris, GlassFish, NetBeans, MySQL, and The Network Is The Computer are trademarks or registered trademarks of Sun Microsystems, Inc. or its subsidiaries in the United States and other countries.