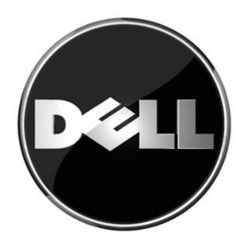 The new curriculum provides a more comprehensive view of the computer and how to support it
ROUND ROCK, Texas (PRWEB) June 30, 2008
The program, which has served more than 25,000 students since its start, has a goal to double the number of students participating and provide a better learning experience and higher-level skills.
The revamped curriculum-based program combines in-depth technology training in the classroom with hands-on experience troubleshooting and resolving common IT problems. Students participating in the enhanced Dell TechKnow program will gain important skills relevant across industries and professions in the 21st century, such as creative and critical thinking, problem solving, effective communication and collaboration, and technology operation and concepts.
"The new curriculum provides a more comprehensive view of the computer and how to support it," said Teri Bolin, Dell TechKnow teacher at Murchison Middle School in Austin, Texas, where the program was piloted earlier this year as a student-led help-desk class. "Our TechKnow students are able to identify, diagnose and resolve most of the basic technology issues that occur on our campus. They leave the program with real experience supporting technology and providing customer service."
Dell updated the program to address the changing needs of the education market and global workforce. The enhanced curriculum is now applicable to middle school, high school and college students, and available to Dell's education and state and local government customers.
"The evolution of the Dell TechKnow program is a great example of Dell's commitment to providing students with the workforce skills, knowledge and experiences necessary to be successful at school and in life," said Mark Horan, vice president and general manager, Dell Public Accounts. "It also gives Dell the opportunity to partner with our customers to achieve the mutual goal of advanced learning in the classroom."
The Dell TechKnow program, originally launched in 2002 to help Dell education customers bridge the "digital divide," has served more than 25,000 students nationwide since its inception.
About Dell
Dell Inc. (NASDAQ: DELL) listens to customers and delivers innovative technology and services they trust and value. Uniquely enabled by its direct business model, Dell is a leading global systems and services company and No. 34 on the Fortune 500. For more information, visit http://www.dell.com, or to communicate directly with Dell via a variety of online channels, go to http://www.dell.com/conversations. To get Dell news direct, visit http://www.dell.com/RSS.
Dell is a trademark of Dell Inc.
Dell disclaims any proprietary interest in the marks and names of others.