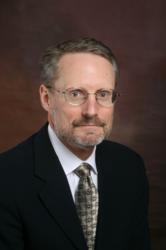 New York, NY (PRWEB) February 28, 2012
Leading technology M&A educator Corum Group is sponsoring "Selling Up Selling Out" March 7 at the Cornell Club. The conference comes at the start of what is predicted to be a "banner year" for tech M&A for New York software, IT, internet and related technology companies.
"2012 has a perfect storm of trends in disruptive technology, tax changes, industry consolidation, new buyers, and record cash reserves held by major technology companies, all of which will make it best year since the dot-com era for M&A in software, Internet, IT and related technologies," said Corum Senior Vice President Jon Scott. "Company owners and investors in New York who want to take advantage of the changing tax laws need to act quickly – their first move should be getting educated."
"Selling Up, Selling Out" is a half-day executive seminar for CEOs, owners, investors and buyers that provides the definitive education on how to properly prepare, position, research, value and negotiate an M&A process, with additional segments on the "Optimal Outcome Process," "Due Diligence Landmines" and "Deal Disasters." Participants will gain the knowledge needed to "sell up" into a strategic alliance, investment or recapitalization, or "sell out" through a merger, asset or stock sale.
"Most self-managed M&A efforts will be unsuccessful, draining valuable resources at best, and ending in complete disaster at worst," notes Scott. "Your first merger is not a time for on-the-job training, so it's worth it to spend a few hours learning to handle the exit properly."
Scott, who will lead the workshop, has three decades of technology experience, primarily in chief operating and chief executive roles.
When: 12 PM – 5 PM, March 7
Where: Cornell Club, 6 East 44th St New York, NY
Registration: Register online at http://www.corumgroup.com/Events.aspx
About "Selling Up, Selling Out"
Ready to go to market? During the half-day workshop "Selling Up, Selling Out," learn to prepare, position, research, value, negotiate, and execute due diligence for maximum price and structure. This is the most attended Tech M&A event ever – participants have done over $1 trillion in transaction value, and since 1990 more tech owners, investors, buyers and executives have attended "Selling Up, Selling Out" than all other such conferences combined.
About Corum Group
The Corum Group has sold more privately held software, IT and related technology companies than anyone in the world in the last 26 years. Corum has done this by utilizing a team approach to each engagement, led by the industry's top dealmakers, themselves former CEOs and owners of tech companies. These executives, utilizing an 8 Stage M&A Process and New Buyer Development Program, have the highest success rate in the industry, having generated over $7 billion in client wealth.
###