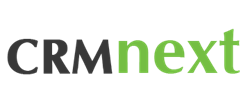 The partnership with Tech Mahindra is strategic and will help us provide solutions to our customers and prospects to increase efficiency and enrich customer experience, said Sushil Tyagi, Director, Sales and Marketing, CRMnext
New Delhi / Chennai (PRWEB UK) 21 February 2014
Tech Mahindra Ltd., a specialist provider of connected solutions to the connected world and an enabler of future digital enterprises and Acidaes Solutions Pvt. Ltd., the owners of CRMnext Solution, today announced a global strategic business partnership which will primarily focus on the global banking and financial services sector.
The partnership aims to develop and deliver scalable enterprise CRM solutions in the Banking and Financial Services space. This space is expected to grow exponentially by 2015. This Partnership will empower Tech Mahindra and CRMnext to be at the forefront of the customer experience revolution. Tech Mahindra and CRMnext will jointly develop strategies and solutions for CRM Implementations in the BFSI space.
"Tech Mahindra's expertise in enterprise solutions and its global market presence, along with The state-of-the-art product portfolio and industry experience of CRMnext will enable this partnership to deliver innovative end-to-end solutions to our customers," says Ravi Vasantraj, Global Head – BFSI Competency, Tech Mahindra.
The Product Expertise of CRMnext will perfectly complement Tech Mahindra's Global Services and Implementation Expertise. The partnership is strategic and will help us provide solutions to our customers and prospects to increase efficiency and enrich customer experience," adds Sushil Tyagi, Director, Sales and Marketing, CRMnext.
CRMnext is a comprehensive, easy-to-use, enterprise class customer relationship management (CRM) solution. It is rich in features and functionalities and fast to implement. Using CRMnext, companies can efficiently manage and improve all customer facing operations like sales, marketing & customer services.
It enables companies to manage and seamlessly share information across departments by centralizing all customer data. CRMnext offers integrated reporting and analytical capabilities to enable companies discover actionable business intelligence that can lead to better revenues. The solution is powerful, yet simple to use. The unique architecture of CRMnext ensures that companies experience the benefits of a CRM solution without associated operational hassles required to run an enterprise solution. CRMnext enables companies manage growth strategically by providing a single platform to effectively roll-out processes and measure its performance across multiple locations.
Tech Mahindra's expertise in CRM implementations encompasses functional areas of multichannel integration, legacy transformation, contact center management, new business automation and customer relationship management, thus harnessing the full power of CRM technology. The spectrum of services consists of CRM Advisory and Assessment Services, Implementation, Optimization and CoE. Tech Mahindra has industry-focused reusable assets, artifacts, accelerators with which they collaborate with product partners to deliver customized solutions.
About Tech Mahindra
Tech Mahindra represents the connected world, offering innovative and customer-centric information technology services and solutions, enabling Enterprises, Associates and the Society to Rise™. We are a USD 2.7 billion company with 83,000 professionals across 49 countries, helping over 560 global customers including Fortune 500 companies. Our Consulting, Enterprise and Telecom solutions, platforms and reusable assets connect across a number of technologies to derive tangible business value. We are part of the USD 16.2 billion Mahindra Group that employs more than 155,000 people in over 100 countries. The Group operates in the key industries that drive economic growth, enjoying a leadership position in tractors, utility vehicles, after-market, information technology and vacation ownership.
Connect with us on http://www.techmahindra.com || Our Social Media Channels
For Further Queries:
Aashish Washikar
Global Media Relations
Phone: +91 - 40 – 30675493
Email: aashish.washikar(at)techmahindra(dot)com
About CRMnext
CRMnext is a leading global CRM solution. CRMnext has practice leadership in over 11 industry verticals where it works with companies to help them make most of their relationships with the customer. Key vertical editions include Banking, Financial Services, Insurance, Media, Pharmaceutical, Telecom, Entertainment, Energy, Manufacturing etc. CRMnext works closely with its customers, leveraging its extensive domain expertise to enhance their business efficiency by improving processes and practices. This combination of competency and commitment to results are key to the company's success in the global market.
More information can be found at http://www.crmnext.com.
For media enquiries, please contact:
Rahul Sheth
Strategy and Marketing, CRMnext
Tel: +91 22 4268 8270
Email: rahul.r.sheth(at)crmnext(dot)com