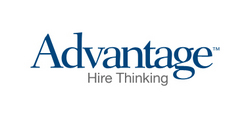 The most exceptional aspect of our story is the extent to which a learning programme has helped to achieve company transformation particularly during economic uncertainty. The financial benefits and culture change have secured a sustainable business model
(Vocus) November 7, 2010
UK based Advantage Technical Resourcing, a Technical Recruitment firm providing Engineering and IT professionals with employers on a contingent and direct hire basis, has been honoured with a prestigious National Training Award in recognition of their outstanding contribution and commitment to training, learning and development in the workplace.
Advantage was presented with both a Regional National Training Award and a UK National Training Award at the South East Regional Ceremony, held at Oxford Town Hall on 5th October 2010. Advantage was recognised in the Medium Employer Award category for a sales training programme consisting of business skills, sales and recruitment process management, management and leadership and professional development training.
Rachael Baker, Head of Organisational Change and Development for Advantage Technical Resourcing U.K. said: "The most exceptional aspect of our story is the extent to which a learning programme has helped to achieve company transformation, particularly during economic uncertainty. The financial benefits and culture change have secured a sustainable business model".
The National Training Award, sponsored on behalf of the Department for Business, Innovation and Skills (BIS) by UK Skills, inspires and encourages UK industry to invest in training and development as a route to achieving outstanding organisational and individual success. Winning an award is recognition of best practice and provides a benchmark for standards of excellence in training in the UK. City & Guilds is the premier sponsor of the 2010 National Training Awards.
"I would like to offer congratulations to all regional and UK winners for the National Training Awards 2010", said Simon Bartley, Chief Executive of UK Skills which manages the National Training Awards. "Now more than ever, it is essential for organisations to continue to invest in the development of their staff and this award is a fantastic achievement for Advantage and one that all winners should be really proud of. The UK's future, after all, can only be strengthened and sustained by people who have the skills needed to meet the demands of the today's globalised economy".
Advantage Technical Resourcing U.K. will be attending the National Training Awards 2010 UK Ceremony, being held in London on Wednesday 1st December. At the ceremony, first round winners will find out whether or not they have won the "Winner of the Year Award" for their respective category.
Notes to Editors
For more information about this press release, please contact: Rebecca Papworth, ATR, 01256 365746, rebecca(dot)papworth(at)advantageresourcing(dot)com
About Advantage Technical Resourcing
Advantage Technical Resourcing is part of the Advantage Resourcing group, which is among the ten largest staffing firms in the world with over 250 offices globally. Advantage specializes in providing talent in the following recruitment areas: Engineering/Technical, Information Technology, Scientific, Finance/Accounting, Human Resources, Clerical and Light Industrial. The group's 7,000 customers include many of the world's leading banking, technology and industrial companies. Worldwide, Advantage manages 30,000 temporary staff, and directly employs over 2,000 people with offices throughout the U.K., U.S., Japan, Australia, Singapore, China and satellite offices in Poland and Dubai.
For more information, please visit us @ http://www.hirethinking.com/professional
About The National Training Awards and UK Skills
The National Training Awards, brought to you by UK Skills, recognise those individuals and organisations throughout the UK that have achieved outstanding business and personal success through investment in training. Winning an award is recognition of best practice and provides a benchmark for standards of excellence in training in the UK.
Run on an annual basis on behalf of the Department of Business, Innovation and Skills by UK Skills, the Awards are also supported by Skills Development Scotland, The Welsh Assembly Government and the Department for Employment and Learning, Northern Ireland.
Established in 1987, the National Training Awards are free to enter and are unique because the seven Award categories encompass all sectors, sizes of organisations, training providers and individuals. The Award categories also recognise all types of training from formal qualifications programmes to informal learning and coaching.
The National Training Awards aim to develop entrants throughout the Awards process, from the advice and self-assessment guidance given at the outset to the constructive feedback given to each entrant after judging. Finalists and Winners of the Awards are honoured through a series of regional networking events and a national ceremony.
For more information please visit http://www.nationaltrainingawards.com .
###