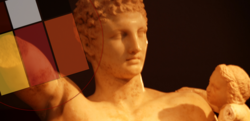 "We are pleased to provide clients with accurate search results. Our research found over 73% of negative reviews are unfair and written by people with an agenda, such as spurned lovers, competitors, and former employees," George Magalios
New York, NY (PRWEB) April 06, 2013
Mediasophia, a New York City and West Palm Beach based online reputation management company, is pleased to announce the creation of a new search engine optimization technique that eliminates negative fraudulent reviews from search engine results. This technique includes a verification process by the firm's research and development team that helps determine the validity of reviews on sites like Angie's List, 800notes, Yelp, Ripoff Report and other so-called review sites. Many sites online contain slanderous and defamatory content that appears when a person's or company's name is searched on sites like Google. The negative results can be devastating and result in millions of dollars in lost sales.
This new technique for rehabilitating online reputations is designed to offer a fresh start for those hurt by slanderous material. Mediasophia creates positive content about clients to bury negative postings and replace search engine results with information that reflects the true company identity and accurately reflects success.
Mediasophia is a full service internet marketing firm that offers, online reputation management, organic custom search engine optimization and SEO compatible web design for companies in progressive cities. Its clients include top Google ranked businesses that are dominating search engine results in competitive international markets. For more information, visit mediasophia.com.